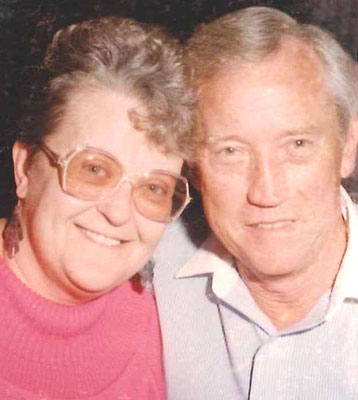 JOHN HAROLD PEARSON
"Together Again"
BOARDMAN – John Harold Pearson, 80, died Thursday, April 4, 2013, at Vista Center  of Boardman.
He was born July 2, 1932, in Springfield, Pa., a son of the late Ture F. and Hazel Fails Pearson.
John served in the U.S. Air Force during the Korean War and had been a truck driver for Anchor Motor Freight for 27 years, before he retired. John was a NASCAR fan and enjoyed watching the races.
He leaves two daughters, Debora "Joy" (Tom) Bradford of Holland, Mich. and Paula J. Pearson Cline of Youngstown; one son, John R. Pearson of Youngstown; eight grandchildren, Drew Pearson, Courtney Pearson, Danny Pearson, Elizabeth Bradford, Jason Bradford, Angela Gavozzi, Shannon Gavozzi, and Calvin Cline; three great-grandchildren; five sisters, Doris Vendetti of Conneaut, Jane Cowen of West Virginia, Rosemary Raisin of Conneaut, Linda Port of Las Vegas, and Ruth Chun of Hawaii; and one brother, Larry Pearson of Florida.
Besides his parents, John was preceded in death by his wife, the former Elsie M. Harrison, whom he married Nov. 30, 1957, and died Jan. 14, 2013; two sisters, Irene Williams and Eleanor Kallio; and one brother, Charles Pearson.
There will be no services or calling hours per John's request.
The family requests that material tributes take the form of contributions to the Huntington's Disease Society, Northeast Ohio Chapter, P.O. Box 14668, Cleveland OH 44114.
Arrangements are being handled by the Lane Family Funeral Homes, Canfield Chapel.
Family and friends may visit www.lanefuneralhomes.com to view this obituary and send condolences.
Guestbook Entries
"When Mr. Pearson was at Ashley Circle, he was an integral part of the Painting Club. Although he couldn't always communicate with words, his choice of subject matter conveyed his mood... happy, disgruntled, calm, ticked. I so enjoyed his wry sense of humor! My thoughts are with your family."
» Suzanne Gray on April 6, 2013
"Many hours were spent with Mr. Pearson and I will miss him...so many memories...my prayers are with you John and the rest of your family, Marti"
» Marti on April 6, 2013
Sign the Guestbook
---