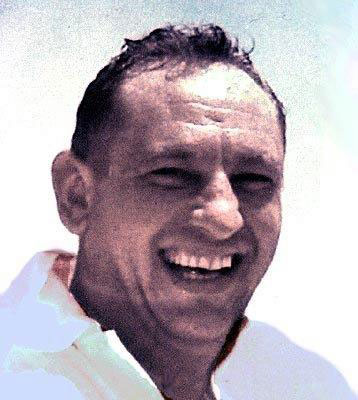 CARMINE WILLIAM 'BILL' DEPIETRO
THE VILLAGES, FLA. – Ret. U.S. Marine Corps Major, Carmine William "Bill" DePietro, 77, formerly of Youngstown, passed away Wednesday, March 20, 2013, in The Villages, Fla. with his wife of 27 years, Carol, by his side.
Carmine, who was known to all as "Bill," was born Nov. 19, 1935, in Youngstown, a son of the late Armand G. and Bertha Veon DiPietro, and was a proud 1953 graduate of East High School, where he served as class president.
He attended Western Reserve University's Adelbert College of Medicine, where he studied dentistry. Bill later joined the U.S. Marine Corps, and after basic training he was asked to apply for flight training, completing his training at Pensacola Naval Air Station.
In the Marines, he flew F-15 fighter jets and helicopters, and served five tours of duty in Vietnam. Major DePietro was awarded the Distinguished Flying Cross and a Bronze Star with a "V," and retired from the Marine Corps after 20 years of decorated service.
After his retirement from the military, Bill graduated from the University of North Carolina with an accounting degree and passed his CPA exam.
Bill was an avid golfer, and was a beloved and loving husband, father, grandfather and great-grandfather.
He leaves his wife, Carol Cooke DePietro; brothers and sisters, John (Louise) DePietro of Struthers, Shirley DePietro of Youngstown, Judy Smith of Columbus, Armand "Duke" (Anne) DiPietro of Poland, and Carol Lennox of Struthers; his children, Debbie (John) Schaffer of Fredericksburg, Va., Billy (Mary) DePietro of Nashville, and Mark (Maria) DePietro of Fayetteville, N.C.; his stepchildren, Dot Kilpatrick, David Kennedy, and Chris Kennedy; 15 grandchildren; eight great-grandchildren; and many nieces and nephews and extended family.
There are no local calling hours or services.
Interment with military honors will take place at Arlington National Cemetery in Virginia at a later date.
Visit kinnickfuneralhome.com to view this obituary and to send condolences online to Bill's family.
Guestbook Entries
thankful
"thank you.........rest in peace............tony"
» reader on April 1, 2013
"John, Duke and Depietro family. I am sorry for your loss. Bill will be remembered as one of the good ones."
» Pete Vitucci on April 1, 2013
Sign the Guestbook
---