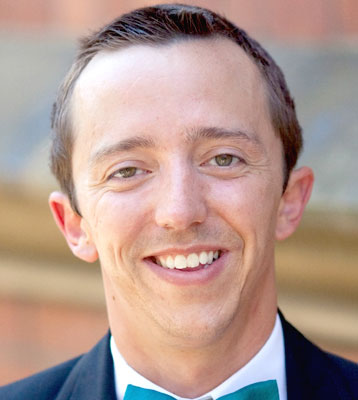 DOUGLAS E. ARTISTA
TWINSBURG – Douglas E. Artista, 27, beloved son of Ernest C. and Janneth M. (Miller) Artista; dear brother of Kevin and sister-in-law Saira; and nephew, cousin, and close friend to many, passed away.
Douglas was a senior honor student at Kent State University, majoring in Business. He was a Kent State math tutor, member of The National Society of Leadership and Success, and member of The Kent State University Golden Key International Honor Society.
Douglas died on Friday, Sept. 7, 2012.
A memorial service will be held at the Parkside Church, 7100 Pettibone Road in Bainbridge, on Wednesday, Sept. 12, 2012, at 1 p.m.
There will be no visitation.
Arrangements are by the Johnson-Romito Funeral Home, 330-425-2244, in Twinsburg.
Visit www.johnsonromito.com to send condolences.
Guestbook Entries
"My deepest sympathy to your family. You all are in my thoughts and prayers. "
» Alicia Davison on September 10, 2012
"Ernie and family...Our thoughts and prayers are with you. May God grant you strength and comfort in the days ahead."
» Sam Bellich on September 12, 2012
"Mr.&Mrs.Artista I am very sorry to hear about your loss my deepest sympathy to you and your family. God Bless From Lordstown,Ohio"
» Christine McCune on September 10, 2012
"Mr.&Mrs.Artista I am very sorry to hear about your loss my deepest sympathy to you and your family. God Bless From Lordstown,Ohio"
» Christine McCune on September 10, 2012
"Words cannot express our sadness for your family over your loss."
» Jim and MaryLou Chimenti on September 10, 2012
"Our deepest sympathy and thoughts to your family in this time of loss. Ed and Lauren Tamulonis"
» Ed Tamulonis on September 10, 2012
"We are so very sorry for your loss. You are in our thoughts and prayers."
» Bill and Linda McKernan on September 10, 2012
"Ernie, Jan and Kevin, I am so sorry to hear this news. My heart goes out to you. Please know that I am thinking about you and sending my deepest sympathies."
» Chris Cataffa on September 11, 2012
"Dear Jan and Ernest, My prayers and deepest sympathies are with you and your family. May God wrap his arms around you at this time of your loss. Linda Yanega"
» Linda Yanega on September 10, 2012
"Our thoughts and prayers are with you all. Dan & Barb, Fairwood Dr., Lakewood, NY"
» Dan & Barb Berry on September 11, 2012
"We are so very sorry to hear this very sad news. Please know that you are in our thoughts and prayers. "
» Michelle & Mark Saxton on September 12, 2012
"Our deepest sympathy. Your family is in our prayers."
» Rob and Jeanne Vincer on September 15, 2012
"Jan and Family,our deepest sympathies go out to you and your family. You are in our thoughts and prayers."
» Michel Baitt on October 1, 2012
"I'm so very sorry to hear about the loss of your son. My deepest sympathy and prayers to you in your time of loss. "
» Gladys Chito on October 23, 2012
Sign the Guestbook
---