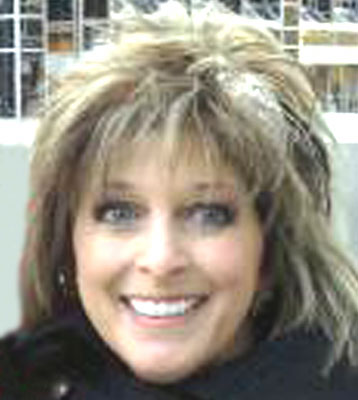 MARY ROSE HARDENBURGH
CANFIELD – Mary Rose Hardenburgh, 53, died at 4:21 p.m. on Monday, Sept. 3, 2012, at St. Elizabeth Boardman Health Center of a short illness.
She was born June 29, 1959, in Warren, the daughter of the late Albert Martin Campana and Gena A. Massacci Campana of Lexington.
Mary was a lifetime area resident and was a 1977 graduate of Warren G. Harding High School. She worked for 10 years as a surgical assistant for Dr. Delliquadri in Warren.
Mary was a member of the Greenford Church in Greenford. She was most importantly a loving and caring wife and mother. She was loved and will be missed by her nieces and nephews and many other family members and her many friends.
Mary is survived by her husband of 25 years, Russell F. Hardenburgh, whom she married Aug. 7, 1987; one son, Terry James (Holly Ann Bauder) Hardenburgh-Dively and one daughter, Erika Kristin (Nick James) Bodnar, both of Cortland; her mother, Gena A. Campana of Lexington; four sisters, Irene A. (Dr. Harold) Firster of Newton Falls, Antionetta E. Manley and Jeannette L. (Stanley, deceased) Hamilton, both of Warren and Tomasina (Dominic) Milano of Lexington; and one brother, Al (Melissa) Campana of Cortland.
There will be a memorial gathering held at a later date. There will be no calling hours.
The Lane Family Funeral Homes, Roberts-Clark Chapel in Warren was entrusted with the arrangements.
In lieu of flowers, memorial contributions may be made to Hospice of the Valley, 5190 Market St., Youngstown, OH 44512-2198.
Pleas visit www.robertsclarkchapel.com to make online condolences to the family and to view the obituary.
Guestbook Entries
Mrs
"My condolences to your family on such a young loss . It sounds like she lead a very fullfilled life and was loved by so many .I believe our fathers worked together , many years ago .And I remember the family as a child, and all of the love filled in your home . My prayers are with you all ."
» Kathy Wolfgang Grimes on September 5, 2012
Russ & Family
"Our deepest Sympathy to you at this time. Our Love & Prayers to you.Jim & Cathy Meyers"
» Jim and Cathy Meyers on September 6, 2012
"Russ, Terry and Erika, So sorry to hear of your loss. You are in our prayers. God now has another angel. Debi, Chuck, Valerie and Amanda"
» debi evans on September 6, 2012
"Russ, Erika and Terry, we are so sorry to hear of your loss. You all are in our thoughts and prayers."
» Leslee, Mike,Aleesa, Andy and Ashlee on September 8, 2012
Sign the Guestbook
---