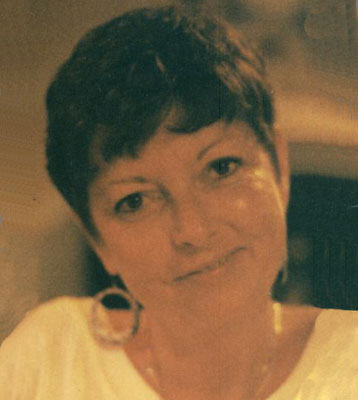 MARGARET ANN 'PEGGY' BALMENTI
BOARDMAN – Margaret Ann "Peggy" Balmenti, 61, was born on Dec. 4, 1950, in Cleveland, the daughter of Edgar and Roberta (Hopkins) Hyde.
She moved to Warren as a young child and graduated from Warren Harding High School. As a young woman, Peggy worked at Bank One in Warren and later as a LPN at Hillside Rehabilitation Hospital.
One of her proudest accomplishments was returning to school, where she earned her RN degree from Youngstown State University at the age of 50, where she maintained a 4.0 grade point average.
Her career then led her to General Electric, where she worked as the plant nurse for GE Austintown Products. She was instrumental in winning the company several awards for plant safety. When Austintown Products closed, Peggy continued to drive daily to the General Electric Plant in Ravenna, where she was the plant nurse as well as a regional nurse manager, overseeing three other GE plants in Ohio. Peggy has an incredible work ethic. She had great compassion for her coworkers, as a nurse, a confidante and as a friend.
Peggy was an avid reader and read as many as five books in one week, often two or three at a time. She was a devoted football fan and loved YSU, Ohio State and the San Francisco 49ers.
Peggy leaves to mourn her loss, her husband, Dr. Phillip Balmenti, whom she married in 1993. She also leaves the love of her life, best friend, daughter, Christina Hill of O'Fallon, Ill., of whom she was most proud. Peggy also leaves her stepson, Phillip A. (Rachel) Balmenti and her grandchildren, Phillip and Enzo Balmenti of San Diego. In addition, Peggy leaves her sister-in-law, Rita Creed and brother-in-law Jack Murdoch. The dog that she loved and who never left her side, Calogero, will truly miss his mommy. Peggy also leaves her sister, Robyn Hyde of Cincinnati.
Besides her parents, Peggy was preceded in death by her brother, William Hyde.
The family requests that donations be made to Angels for Animals, 4750 State Route 165, Canfield, OH 44406.
Calling hours are from 5 to 7 p.m. on Friday at the Fox Funeral Home and a service will be held at 7 p.m. celebrating Peggy's life.
Friends and family may visit www.foxfuneralhome.org to view this obituary and send condolences.
Guestbook Entries
"I know your heart is feeling heavy. My hope and prayer for all of you is that each day your hearts will feel lighter and lighter from the loss you are feeling, until one day only sweet memories remain to comfort you."
» Vicki on October 24, 2012
"Dr. Balmenti so sorry to hear about your wife. My prayers are with you and your family. May God comfort you. One of the nurses at Shepherd of the Valley Boardman "
» Kim Brothers LPN on October 24, 2012
"My thoughts and prayers are with everyone in your family. Be strong and live strong. Know that Peggy wants everyone to be happy."
» Gerry on October 24, 2012
"I was deeply saddened to hear of your loss. My thoughts are with you. "
» Ashish on October 24, 2012
RN, General Electric
"I am so saddened by the loss of a friend and wonderful nurse colleague. She was a true advocate of health and safety and will be remembered for her generous nursing care. My thoughts and prayers are with you!"
» Lauren Welling on October 24, 2012
"Dear Family, I am truly sorry to learn of Peggy's passing. My prayers are with you all. "
» Lori Farkas on October 26, 2012
Sign the Guestbook
---