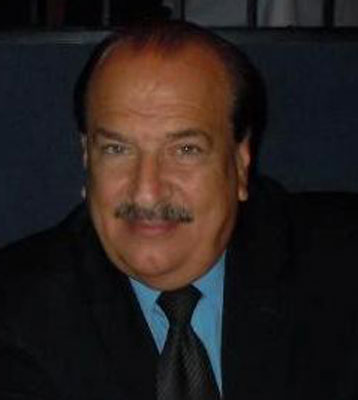 ALBERT 'AL' JOSEPH GALLO JR
BOARDMAN – Services will be held Monday morning at 11 a.m. at the Higgins-Reardon Funeral Home, Boardman-Canfield Chapel for Albert "Al" Joseph Gallo Jr., who passed away peacefully at home on Thursday, Oct. 18, 2012, and is now with his Lord and Savior in Heaven.
Al was born Sept. 2, 1951, the son of Dorothy Gallo and the late Albert Joseph Gallo Sr. in Washington, D.C.
He graduated from Indiana Area Senior High School (PA) in 1969.
Al started his career at Hills Department Store, working his way up from a stock clerk to assistant store manager to finally traveling the country opening new Hills stores. His last position at Hills took him to Niles, where he met his wife and best friend of 31 years, Patricia Staudacher Gallo. Upon leaving Hills, in 1978, Al started The Sound Shop Inc. which has now grown to a 5,000 square foot showroom in Canfield. Al's home theater designs and installations are the recipient of nine Home Builders Association Awards of Excellence.
Al actively donated his time and resources to many area charities including Easter Seals, American Cancer Society, Down's Syndrome of the Valley, the Pregnancy Help Center and the Rich Center for Autism.
Al was an active long-time member of the Highway Tabernacle Church, where he served as both an usher and greeter.
In his spare time, Al blessed his family, friends and even strangers with his talent for cooking, truly one of Al's passions and well honed abilities.
He will be deeply missed by his wife, Patricia Gallo; two daughters, Lauren Clarke, wife of Jeffrey Clarke of Canfield, and Eileen Newland, RN, BSN, wife of Nicholas Newland of Boardman; his mother, Dorothy Gallo of Indiana, Pa.; five sisters, Trish Ober of Pittsburgh, Carol Kuntz of Atlanta, Kathy Rose of Indiana, Pa., Margie Fisher of Delmont, Pa., and Linda Rupert of New Castle, Pa.; three brothers, Gregory Gallo of Indiana, Pa., Rich Gallo of Indiana, Pa. and Michael Gallo of Providence, R.I.
Friends and family may call at the Higgins Reardon Funeral Home, Boardman-Canfield on Sunday, Oct. 21, from 3 to 7 p.m. and from 10 to 10:45 a.m. on Monday.
Guestbook Entries
"Our deepest sympathies and love extended to your family, but we rejoice in knowing that we will all see Al once again. "
» Rhonda & Larry Shure on October 18, 2012
Friend & colleque
"Al Gallo was one of the true good guys in the stereo business. I had the priviledge of calling on him for years. Calling on Al was my favorite appointment because all I would do is eat good food and drink great coffee and talk about anything. A number of years ago Al & Pat moved their store to the new location they are at now. I travel to audio video dealers in 3 states and I can tell you that Al & Pat built the best looking store in my 3 state area. What they created is an amazing experience. You can tell Al's flare for life and his italian heritage showed through in the look and feel of the store. The store and Al's reputation in the industry are a tribute to a man that lived his job. He was the consumate proffessional and carried himself in that manner. He was a proud man. Proud of what he created, proud of what he contributed, proud of his wife and proud of his 2 girls. Yes, Al Gallo left us too early, but in my book he accomplished everything a man should be proud of!"
» Ed Dalesandro on October 19, 2012
"So sad to lose Al so early in his life - he was such a great guy - so much personality and love for his family - I will really miss seeing his smiling face - God bless Pat and his whole family - he will be so greatly missed but never forgotten! "
» Linda Slater on October 19, 2012
"So sad to lose Al so early in his life - he was such a great guy - so much personality and love for his family - I will really miss seeing his smiling face - God bless Pat and his whole family - he will be so greatly missed but never forgotten! "
» Linda Slater on October 19, 2012
"So sad to lose Al so early in his life - he was such a great guy - so much personality and love for his family - I will really miss seeing his smiling face - God bless Pat and his whole family - he will be so greatly missed but never forgotten! "
» Linda Slater on October 19, 2012
Jeffrey Clarke's Mother
"My love and prayers go out to the Gallo family in their loss of Al. May God give you comfort in this difficult time."
» Diane Toney on October 20, 2012
"Your family is in my prayers. Praise God for the gift of salvation, knowing you will meet him again in heaven! Love you all very much! "
» Renae Blank James on October 19, 2012
"Our deepest sympathies are extended to the Gallo family. Soon we will be meet again with our Lord. Maranatha! "
» Donna & Merlin Conner on October 21, 2012
"My deepest sympathy to the Gallo family. Al was a great guy. He installed a custon theater in my home and became a friend ever since. He was the consumate businessman!! He knew how to do a good job while allowing us to enjoy his personality. I will miss seeing him around Youngstown-He will truly be missed."
» Christine Buckwalter on October 22, 2012
"Years ago I had the pleasure of meeting Al. I worked part time in radio, and had a few contacts who owned or rented audio equipment. The day before a holiday gig probably 1989 or 1990, I was in a bind, I really needed rent a speaker. I called Al, he understood the situation, he built me a speaker, it was ready next day. He knew there was a situation where a person needed help. He delivered. Over the years I was in admiration of his kindness, and honesty. Please accept my sympathies, I am sorry for your loss. "
» Bryan Ladd on October 23, 2012
"Dear Lauren, I didnt know your Dad but I know you & if you are a reflection of your Dad then he was a very good man. So sorry for your loss. I would've responded sooner but we also lost a loved one recently. My mother-in-law of 35 yrs. passed away Oct 14th. I will keep you & your family in my thoughts & prayers"
» Pat Cumberlin on October 24, 2012
Sign the Guestbook
---