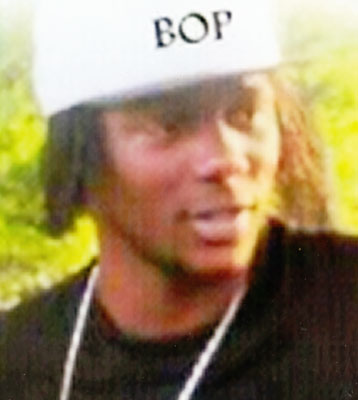 TAMARICK DEA'SEAN DELVIN MOORE
YOUNGSTOWN – Funeral services will be at 1 p.m. Tuesday at the F.D. Mason Memorial Funeral Home for Tamarick Dea'Sean Delvin Moore, 18, who departed this life Sunday, Nov. 18, 2012.
Mr. Moore was born Jan. 8, 1994, in Youngstown, a son of Kevin Moore Sr. and Melissa M. Stennis.
He was a student of Mahoning County High School and played football for the North Side Knights.
He leaves his parents of Youngstown; siblings Dwayla Moody, Floayesha Robinson, Keyonna Moore, Kodie Moore, Teon Stennis, Kevin Moore Jr., and Kavon Moore, all of Youngstown; grandparents Joyce Robinson of Youngstown and Charles McCoy of Georgia; and an aunt, Johnikka Waller of Youngstown.
He was preceded in death by his grandparents, Marvin Hurst and Margaret "Peggy" McCoy.
Friends may call from noon to 1 p.m. Tuesday at the funeral home.
Guestbook Entries
"I'm so sorry for your loss Bop was a good dude an was taken way 2 soon R.I.P Bop gone but never forgotten..."
» Dawn Shinn on November 26, 2012
"My dude Bop, sorry for you loss, he was my roommate in Bassett House for 2 months, he helped me through alot of shit, me, him and Austin was like brothers in there, RIP bro. There's a heaven for a G."
» Joey Adkins on December 14, 2012
"MY FAVORITE BORTHER I MISS HIM SO MUCH MY HEART AN PRAYER GOES OUT TO MY FAMILY N MY AUNT NIKKI WE LOVE N MISS U JUSS CANT GT YU OUT OF MY MIND "
» AALIYAH on March 3, 2013
"I love you bopb never will forget you how could I?? Its going on 2 years and damn near everyday u cross my mind my friend. Your friends and family love and miss you down here. Watch over us tell Brandon we love and miss him too"
» nish on October 14, 2014
Sign the Guestbook
---