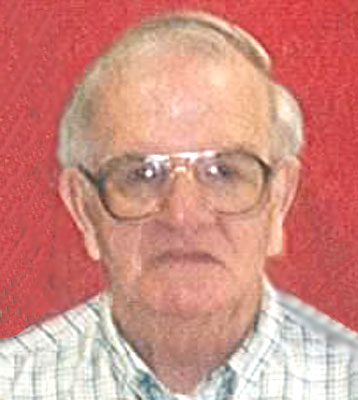 HUGH D. 'DEB' COUSER
HOWLAND – Hugh D. "Deb" Couser, 76, passed away Thursday, Nov. 22, 2012, at the Alle-Kiski Medical Center in Natrona Heights, Pa.
Hugh was born the son of the late Ben and Mary (Henson) Couser on Dec. 8, 1935, in Donora, Pa.
Hugh was retired from General Motors and was a member of the UAW Local 1112 Retires. He was an avid Pittsburgh Steelers and Pirates fan.
He is survived by his wife, Elsie (Jordan) Couser, whom he married Aug. 29, 1958; five children, Keith (Beth) Couser of Blacklick, Kathy (Rob) Martin of Warren, Carol Potanko of Howland, Kelly (Mike Foley) Watt of Niles, and Scott (Jenny) Couser of Lehi, Utah; seven grandchildren, Kristie Couser, Sean (Jenny) Potanko, Katie Couser, Stephanie Watt, Michael Lewis, Trent Couser and Emily Couser; and two sisters, Rachel Lelik of New Kensington, Pa., and his twin, Helen Coleman of Natrona Heights.
Friends and family may call on Monday, Nov. 26, 2012, between 5 and 7 p.m. at the Staton-Borowski Funeral Home in Warren.
Funeral services will be held at 11 a.m. on Tuesday, Nov. 27, 2012, at the funeral home.
Interment will follow at Howland Township Cemetery.
The family requests that donations may be made to the Howland Fire Department, 169 Niles-Cortland Road, NE, Warren, OH 44484.
Arrangements have been entrusted to the care of the Staton-Borowski Funeral Home, 962 North Road, NE in Warren.
Dedicated To Serving Your Loved Ones.
Guestbook Entries
"Dad, We love you and miss you so very much! You will be in our hearts forever. May you rest in peace. Don't worry, we will take care of Mom. Love ya! Kathy, Rob and Michael"
» Kathy Martin on November 24, 2012
"So sorry that he is gone and sorry I can't make it up there to be with you. Love all of you and you are in my prayers."
» Lorna Burgett on November 24, 2012
daughter
"Dad, I love you and miss you.. there's not a day where I don't think of you. Rest in peace, dad. Your my Angel and always will be. I love you . We'll be together again soon. I know now your in the arms of Jesus. Your singing and dancing and having a great time. Til we meet again, Love you always, Carol"
» carol potanko on December 15, 2012
Sign the Guestbook
---