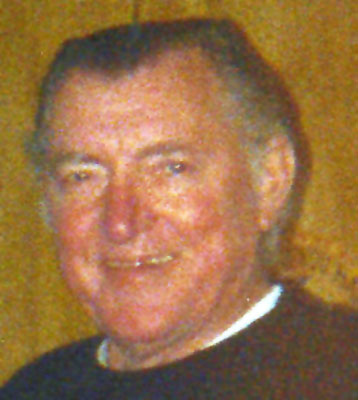 JOHN K. BIALIK
BOARDMAN – John K. Bialik, 80, went to be with the Lord on Friday, Nov. 17. He passed away peacefully at home, surrounded by loving family.
John was born Jan. 7, 1932, in Youngstown, a son of Joseph and Mary Krivan Bialik.
He was a graduate of South High School and also a veteran of the Korean War.
A Master Electrician, John worked for Allied Electric, retiring from the company in 2011 with 20 years of service.
His greatest passions in life were his faith, his family and his friends. He was an avid outdoorsman also, with hunting and fishing as his favorite sports.
John was a member of both St. Dominic Catholic Church in Youngstown and St. Luke Catholic Church in Boardman. He also belonged to Jednota, V.F.W. Post 93, American Legion Post 472, the Lowellville Rod and Gun Club and the New Middletown Rod and Gun Club.
Besides both his parents, John was preceded in death by his first wife, the former Ellen Louise McLaughlin, whom he married May 9, 1959, and who died May 30, 1974; his sister, Mary Bialik; and his brother, Steve Bialik.
He is survived by his wife, the former Joyce Gourley, whom he married Nov. 29, 1975; his daughters, Maureen Bialik of North Lima, Marlene J. Bialik of Spotsylvania, Va., Monica Bialik of Boardman and Christine (Shawn) Stevens of Issaqua, Wash.; his son, John (Monica) Bialik of Boardman; his stepdaughter, Myrna (Alan) Peachock of Boardman; his brother, Joseph (Marion) Bialik of Boardman; his four grandchildren, Camille and Alicia Broll, Emily Stevens and John Bialik Jr.; his four great-grandchildren, Gregory Forrest, Zachery Broll and Nicolette and John Paul Stewart; and his many nieces, nephews, great-nieces and great-nephews, cousins and true, loyal, lifelong friends.
Calling hours are Tuesday from 5 to 8 p.m. at the Kubina-Yuhasz-Wasko Funeral Home in Boardman.
Funeral services for John are Wednesday at 12:30 p.m. at the funeral home with a Mass of Christian Burial following at 1 p.m. at St. Dominic Church.
John was a friend to all who had the privilege to know him.
"Rest in Peace, John."
Guestbook Entries
"Our sympathy goes out to Joyce and the Bialik family. Rest in peace cousin."
» George and Patricia Krivan on November 19, 2012
"My prayers are with you all, GOD BLESS "
» Brenda Broadsword on November 19, 2012
"My sympathy goes out to the family"
» Tracy Mozingo on November 30, 2012
Sign the Guestbook
---