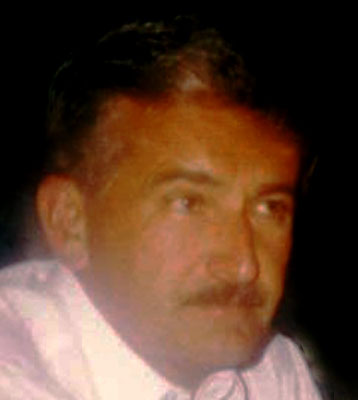 WILLIAM GREGORY DWORAK
POLAND – William Gregory Dworak, 66, died Wednesday, Nov. 14, at Scenic Point Nursing Home in Millersburg.
"Bill" was born July 9, 1946, in Obersdorf, Germany, a son of George and Mary Dworak. When he was a toddler, Bill and his family immigrated to the United States and made their home in Struthers.
A 1964 graduate of Struthers High School, Bill worked for Youngstown Sheet & Tube and then for General Motors, where he retired in 2006 after 36 years.
Bill was a medic in the U.S. Army during the Vietnam War and was known as "Doc" to his Army buddies. He received numerous medals, including two Purple Hearts.
A true outdoorsman and a love for sports, Bill spent his time fishing, hunting, bowling, racing, and watching football. He was always mischievous and enjoyed living life to the fullest and was affectionately nicknamed "Wild Bill" for his antics.
Bill will be sadly missed by his wife, the former, Sherrie Linker, whom he married April 11, 1975; one son, William and his wife, Jessica Dworak of New Middletown; one daughter, Dawn and her husband, Phillip Puryear of Youngstown; one brother, Michael and his wife, Patty Dworak of Austintown; one sister-in-law, Kim Dworak of Struthers; sisters and brother-in-law, Joyce Pannunzio, LaVone Slaven, Bonnie Vlosich, and Roger Linker and their families; and five grandchildren, Amber, Phillip and Derek Puryear, and Melissa and Colton Dworak.
Besides his parents, Bill was preceded in death by his brother, Harry Dworak.
Friends will be received today from 3 p.m. until 4:45 p.m at the Cunningham-Becker Funeral Home, Poland, where a funeral service will follow at 5 p.m.
Entombment will follow at a later date at the Ohio Western Reserve National Cemetery in Rittman.
Visit www.beckerobits.com to send condolences.
Guestbook Entries
"We extend our deepest sympathy to Bill's family. We worked with him at GM and he was one of the most pleasant and friendly person in the plant. May God be with you during your time of loss."
» Robert & Grace Brackin on November 17, 2012
Sign the Guestbook
---