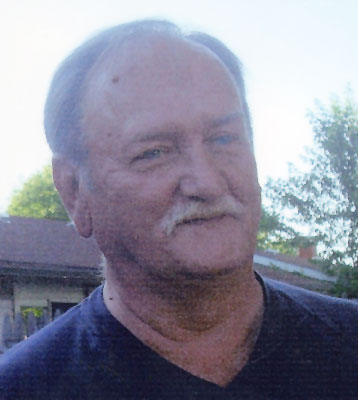 TIMOTHY 'TIM' DANIEL SHEA
AUSTINTOWN – Military honors by VFW Post No. 9571 will be held on Sunday at 5 p.m. at the Higgins-Reardon Funeral Homes, Austintown Chapel, for Mr. Timothy "Tim" Daniel Shea, 62, who died Thursday afternoon of an apparent heart attack.
He was born June 14, 1950, in Youngstown, a son of Jack E. and June M. McLaughlin Shea.
Tim was a graduate of Ursuline High School and was a Vietnam Air Force veteran.
He was an avid Cleveland Browns and Indians fan and also enjoyed playing golf.
Tim leaves to cherish his memory, his wife, the former Joan Greguric, whom he married Sept. 3, 1977; two daughters, Megan and Caitlin Shea, both of Austintown; five sisters, Joyce (Jack) Stabile of Hubbard, Terri (Jim) Centafanti of Austintown, Katy (Dan) Schrader of Austintown, Dorothy (Bill Klasic) Vittorio of Youngstown and Jeannie (Scott) Arnold of Texas; two brothers, Dennis Shea of Quoque, N.Y. and Patrick Breen (Julie) Shea of Columbia; Aunt Dorothy Shea; Uncle William Shea; and Uncle Jack McLaughlin.
He was preceded in death by his parents; and his brother, Jackie Shea.
Friends may call Sunday from 2 to 5 p.m. at the funeral home.
Visit www.higgins-reardon.com to view this obituary.
Guestbook Entries
Cousin
"My love to Joan and the girls along with the rest of the Shea clan.. one of the most awesome families to be a part of.. may they continue to create laughter and antics of crazyness in memory and in their hearts..May your sadness be short and continued celebration of the life and love of each and every one of you... "
» Rene on November 17, 2012
"Joyce, Terri, Katy, Dorothy and family, all of you have my deepest sympathy. You are all in my prayers. God Bless."
» Frances Prayor-Singleton on November 17, 2012
"Joan Megan Android Caitlin, our thoughts and prayers gobout to you and your family. your friends will be there for you. sorry for you loss."
» priscilla and jeffrey hecker on November 17, 2012
Sign the Guestbook
---