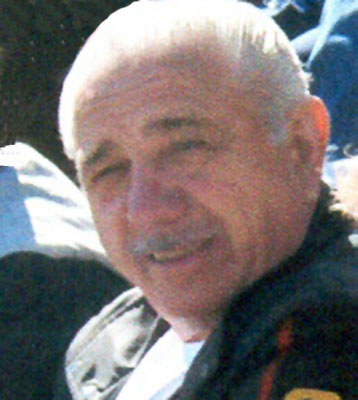 RAYMOND E. BOWYER
CANFIELD – Raymond E. Bowyer, 71, died at 12:45 a.m. Friday Nov. 16, 2012, at Hospice of the Valley Hospice House in Poland.
He was born March 2, 1941, in Youngstown, the son of Worthy and Ruth Jackson Bowyer Sr.
Ray attended Youngstown Rayen School and was employed for 45 years as an operating engineer for local 66, retiring in 2000. He was a member of Eagle's Lodge 3298 in Austintown, enjoyed NASCAR and attended their races. He also enjoyed dirt track racing, a supporter of Buccella racing, and traveling in his RV.
He was a U.S. Army veteran of the 82nd Airborne, having served in Germany. After his military service, Raymond received his High School GED.
He will be deeply missed by his loving companion of 42 years, Carol Palmer; a brother, Rodney Bowyer and his wife, Mary Beth of Boardman; his beloved aunt, Ruby Kuhn and her husband, Bud; a sister-in-law, Delores Bowyer of The Villages, Fla.; and several nieces and nephews.
He was preceded in death by his parents; a brother, Worthy Bowyer Jr.; and a sister, Mary Jo Thomas.
Friends may call Sunday from 3 to 6 p.m. at the Joseph Rossi and Sons Funeral Home in Niles.
Funeral services including the Eagle's Lodge 3298 and Military Honors will be held at 6 p.m. Sunday at the Joseph Rossi and Sons Funeral Home in Niles.
Burial will be at K of P Cemetery in Burnsville, W.Va.
Memorial contributions can be made to Hospice of the Valley, 9803 Sharrott Road, Youngstown, OH 44514.
Family and friends may visit www.josephrossifuneralhome.com to view this obituary, sign the guest book, and send e-mail condolences.
Guestbook Entries
"Carol, Ruby, Rodney and family, you are in our prayers."
» Jack and Dawn on November 18, 2012
"I remember him well, he will be missed. Thoughts and prayers to you and your family. "
» Char Lehner on November 19, 2012
Family Friend
"Carol and Family, My thoughts and prayers are with you during this very sad time with the loss of Raymond. So, so sad. "
» Susan Smith Hull on November 19, 2012
Sign the Guestbook
---