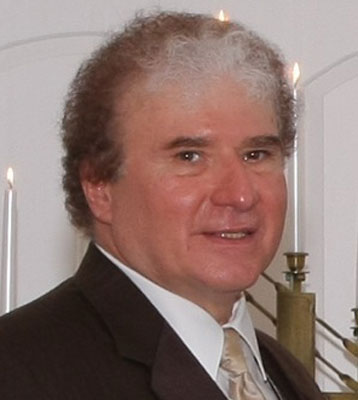 PATRICK ANTHONY PILOLLI JR
COLUMBIANA – Services will be held Monday at noon at the Christian Life Center, 6101 South Raccoon Road, Canfield, officiated by Pastor Chris Woolley for Mr. Patrick Anthony Pilolli Jr., 65, who died Thursday afternoon at St. Elizabeth Medical Center, Youngstown after a tractor accident.
He was born Jan. 16, 1947, in Youngstown, a son of Patrick Anthony and Eleanor DeRose Pilolli Sr.
He served in the National Guard for six years. Patrick had been in sales for most of his life. He worked at Rainbow Rentals for over 15 years, where he was a top sales manager and then for Servi-Temp Heating and Cooling. After retiring, he was a school bus driver for South Range Schools.
Patrick was a member of the church, a member of the Christian Motorcycle Association, he served for the Barbecue for the Troops and was a part of the Patriot Honor Guard.
Patrick's family was his life and joy. He loved to laugh and make people laugh. To his grandson he would always say, "Papa Pat, is where it's at!"
He leaves his wife, the former Linda Russell, whom he married Oct. 24, 1970; a daughter, LeaMarie (Jim) Farina of Austintown; a son, Joseph (Sarah) Pilolli of Austintown; a sister, Elizabeth Martin-Culet of Florida; one grandson, Enzo Farina; and his granddaughter, who is on the way, Lucia Farina.
He was preceded in death by his parents; and his sister, Luann Coriston.
Friends may call Monday from 10 a.m. to noon at the church.
In lieu of flowers, the family would appreciate any donation to go to the South Range Sports Complex in honor of Patrick.
Visit www.higgins-reardon.com to view this obituary and send condolences.
Arrangements are by the Higgins-Reardon Funeral Homes, Boardman-Canfield Chapel.
Guestbook Entries
"Your family are in my prayers. May God be with you. If you need anything give me a call. He will be missed. I didn't get to meet him but I did meet Linda,Sara and Joe and if Pat was anything trike them I'm sure he was a barrel of laughter and joy. "
» Monica Rapp on November 17, 2012
"I am so sorry for your loss. May you find comfort in the Lord and the memories that you've shared with this great man. May peace come upon you in knowing that he rests in Heaven with our Savior. I will continue to uphold your name in prayer during this difficult time. God Bless! "
» Deanna and Bill Lucas on November 17, 2012
"Words cannot express our deepest sympathy to you Linda, Lea & Joe. We have the fondest of memories of Partrick with his mass of blonde curls as a baby to his warm, sweet smile,and his laughter that was so much like his father Pat.We know he is with our Lord & Savior and will see him again. May God grant you all a peace. With love, Aunt Clemie & Uncle Steve"
» Clemie & Steve Murar on November 17, 2012
"Dear Linda and Family, Sorry to hear of the loss of Pat. The Lord will see you all through this. Be assured. God bless."
» Pastor Bob & Ginny Brookhart on November 17, 2012
"Dear Linda, Lea, Joey and family. I was so sorry to hear of the death of your beloved Pat. I want you to know that you are all in my prayers and may God strengthen you and give you Peace that passes all understanding. Pat is now with the Lord he loved and served and is celebrating with Him in Heaven. I love you all. Judy Bogan"
» Judy Bogan on November 17, 2012
"Linda, Lea, and Joe.we send our sympathy in the loss of Pat. Times in the coming days will sometimes be hard but the strong faith you all have in God will see you through.. Hang on to all the wonderful memories you have. May the compfort of our Lord keep you strong."
» Gene & Helen Helton on November 17, 2012
High school friend
"To Pats family and to Len, I will never forgets Pats great sense of humor and love for all of you. May your memories warm your hearts as he lives in Gods hands."
» Michele Young Helbig on November 18, 2012
"We are so sorry to have learned of this. We are Steve and Clemie Murars children. We too have fond and happy memories . Thinking of you all with love. xoxo"
» Normandin Family on November 18, 2012
friend
"dear linda and family, my deepest sympathy in the loss of your husband and father, my prayers are with you, darlene"
» darlene zordich on November 19, 2012
"Dear Linda, Lea and Joe, Trusting the Lord to supply you with all the strength and comfort needed. He promises to never leave us or forsake us. You are all loved and in my thoughts and prayers. Ruthie Loar"
» Ruthie Loar on November 18, 2012
friend
"My thougths and prayers are with you all at this time. Words can not express your sorrow. Love always. Pat was a great man of God."
» rita montgomery on November 19, 2012
"I am so sorry to hear about Pat. Your whole family has my deepest sympathy.You are in my prayers, Love Ya, Jan "
» Jan Rogers on November 19, 2012
"I am so sorry to hear about Pat. Your whole family has my deepest sympathy.You are in my prayers, Love Ya, Jan "
» Jan Rogers on November 19, 2012
"Our Deepest Sympathy to you and your family.May God Bless all of you at this difficult time. "
» Don,Bev & Joann @ State Farm on November 20, 2012
Son
"Thank you everyone for your thoughts and prayers. My father was an amazing man and it is obvious that he will be greatly missed."
» Joseph Pilolli on April 25, 2013
Sign the Guestbook
---