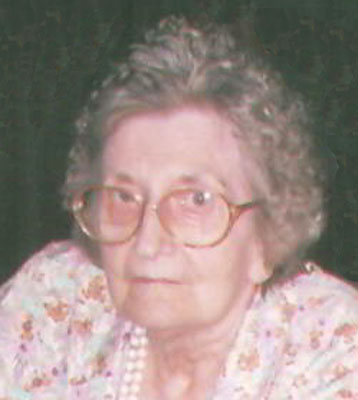 LAURA ANN MARSOLO
STRUTHERS – Laura Ann Marsolo died on her 89th birthday, Thursday afternoon, at Sunrise Assisted Living.
Laura was born Nov. 15, 1923, in Campbell, a daughter of James and Theresa Ceci.
She was raised in Campbell and in 1950 made her home in Struthers.
A graduate of Campbell Memorial High School, Laura was a homemaker, enjoyed cooking and was an avid reader.
Her husband, Philip, whom she married July 19, 1947, died March 15, 2011.
Laura leaves her daughter, Beverly (Charles) Wright of Poland; sons, Philip (Donna) Marsolo of Austintown and David (Pat) Marsolo of Columbus; six grandchildren, Chuck (Billie Jo) Wright of Poland, Kim (Brian) Pennell of Columbus, Tracy Marsolo of Austintown, Jeffrey Marsolo, also of Austintown, Keith Marsolo of Cincinnati, and Mike (Lindsay) Marsolo of Columbus; and eight great-grandchildren, Chuckie and Kylie Wright, Alyssa, Danny and Samantha Pennell, Cameron, Fletcher and Bennett Marsolo.
Besides her husband and parents, Laura was preceded in death by two sisters, Antoinette Farina and Louise Molnar.
Funeral services will be held Monday at 11 a.m. at the Davidson-Becker Funeral Home in Struthers with Deacon Ray Hatala officiating.
Entombment will follow at the Lake Park Cemetery in Youngstown.
Friends will be received Monday from 10 to 10:45 a.m. at the funeral home.
Please visit www.beckerobits.com to send condolences.
Guestbook Entries
Sign the Guestbook
---