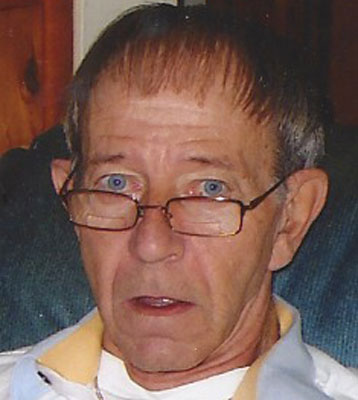 KENNETH E. MILLER JR
SHARON, PA. – Kenneth E. Miller Jr., 72, of 810 Sherman Ave., passed away peacefully on Thursday, Nov. 15, 2012, at 4:04 a.m. in Clepper Manor of Sharon after an extended illness.
Ken was born in Altoona, Pa. on May 5, 1940, the son of the late Kenneth E. Miller Sr. and Jessie Blanche (Heck) Miller.
He was a 1959 graduate of Sharon High School and went on to attend the former Shenango Valley School of Business. He had worked as a computer operator at Electronic Data Systems in Lordstown, for 11 years. Previously he had worked at the former Westinghouse Electric, Sharon Transformer Division for 24 years.
Ken enjoyed watching stock car races, football, girl's softball, and any college sports.
He was the husband of Patricia Ruth Farkas, whom he married on Oct. 3, 1964. She died on July 16, 2011.
He is survived by his two sons, Kenneth E. Miller III and his wife, Judy of Sharon, and Dwayne W. Miller and his wife, Susan of Bethel Park, Pa., along with five grandchildren, Jordan, Nicole, Michael, Madison, and Mason Miller. Also surviving are his sister, Irene J. Miller, of Wheatland, Pa. and a sister-in-law, Diane Miller, of Sharon.
Besides his parents and his wife, he was preceded in death by his brother, William Miller.
Donations in his memory may be made to the SRHS Cancer Care Angel Fund, 2320 Highland Road, Hermitage, PA 16148.
Friends may call on Sunday, from 5 to 8 p.m. at the Harold W. Stevenson Funeral Home, 264 East State St., Sharon, PA 16146.
Funeral services will be at the Harold W. Stevenson Funeral Home on Sunday at 5 p.m.
Please visit stevensonfuneralhome.net to express condolences.
Guestbook Entries
"To a great co-worker and sports friend..may God place you next to Patty's hand and we will see you again one day. Love to you always...."
» Kent & Gerry on November 17, 2012
Sign the Guestbook
---