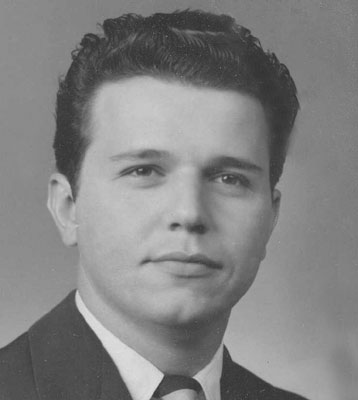 GENE J. DEPILLO
GIRARD – Gene J. DePillo, 81, passed away Nov. 16, 2012, Friday morning at Northside Hospital.
Gene was born June 25, 1931, in Youngstown, the son of the late Paul and Angeline (Galterio) DiPillo.
Gene graduated from Wilson High School and served in the Army during the Korean War
He retired from General Motors Lordstown in 1991, prior to that he worked at McKelvey's Department Store in the Men's department.
Gene was a member of St. Rose Church and the IFH in Girard. He enjoyed swimming and traveling with his wife, Angie.
Gene will be sadly missed by his family and friends.
He is survived by his wife, Angie (Ragozzine), whom he married Nov. 3, 1956; his son and daughter-in-law, Dallas and Cheri DePillo of Girard; his brother, Guy DiPillo of Boardman; and his niece and nephew, Roseanne and Guy Jr.
Calling hours will be on Sunday, Nov. 18, 2012, from 3 to 6 p.m. at the McClurkin Funeral Home in Girard.
A Mass of Christian Burial will be held on Monday, Nov. 19, 2012, at 11 a.m. at St. Rose Church. There will be prayers 10:30 a.m. Monday morning at the funeral home prior to the church Mass.
The family requests contributions be made to St Jude's Hospital in his name.
Guestbook Entries
"Sympathy ,Joes sister"
» Rosemary Gnagy on November 17, 2012
Sign the Guestbook
---