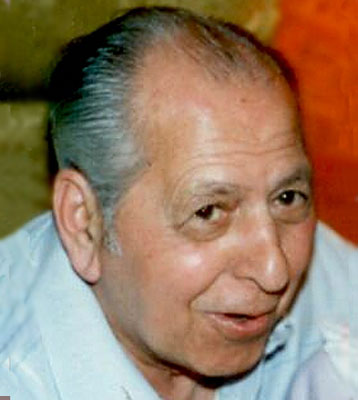 WALTER W. LESHINSKY
CAMPBELL – Funeral services will be held on Saturday at 11 a.m. at St. John Orthodox Church with Father Andrew Nelko officiating for Walter W. Leshinsky, 94, who passed away Friday evening at Greenbrier Healthcare Facility.
Walter was born Aug. 22, 1918, in Uniontown, Pa., the son of Michael Sr. and Anna Furin Leshinsky.
He was a 1937 graduate of Campbell Memorial High School.
He was the secretary at Youngstown Sheet and Tube Company from 1937 to 1942, then went on to serve his country in the U.S. Coast Guard from 1942 to 1946. Walter served during World War II, where he received the European African Middle Eastern Campaign Medal. In 1946, he joined the Merchant Marine and worked with Socony Vacumn Oil Company, traveling the world on seven different occasions. He left in 1953 to return to his home.
After traveling the world, he worked as assistant supervisor for Roosevelt Park from 1953 until his retirement in 1978. After his retirement, he worked for Mahoning National Bank and Sky Bank as a janitor.
Walter was a member of St. John Orthodox Church, Campbell "O" Club, and the American Legion. He was proud to call Betty Hutton a "friend," whom he met while working with the Socony Vacumn Oil Company.
He leaves to cherish his memories, his two sisters, Ann Ramun of Lordstown and Kaye Garman of Campbell, with whom he made his home; a nephew, Dr. James Lazor of Vienna; great-niece and great-nephew Jessica and Andrew Swindell of Germantown, Md. and their daughter, Grace Kathleen; great-niece, Dr. Jennifer Lazor of Cleveland; and many nieces, nephews, great-nieces, great-nephews and great-great-nieces and nephews too numerous to name.
He was preceded in death by his parents; a baby sister; baby brother, Nicholas Leshinsky; a sister, Mary Leshinsky; brothers, John (Sue) Butchko, Pete (Ann) Butchko, Steve (Ann) Leshinsky, Andrew (Margie) Leshinsky, Michael and Joseph Leshinsky; brothers-in-law Samuel Ramun and Maurice "Pete" Garman; and a niece, Kathy Lazor.
The Leshinsky family has entrusted their loved one to the care of the Wasko Funeral Home and will receive friends Friday from 5 to 7 p.m. with a Panachida service at 7 p.m.
Visit www.waskofamily.com to view this obituary and send the Leshinsky family condolences.
Guestbook Entries
"Uncle Walter ! We love you and will always miss you especially during Holidays....May your soul rest in peace...!! Love !"
» Dilip, Meena, Avinash, Anisha Bhatia family...! on November 17, 2012
"Uncle Walter we have missed you on the front porch, your heart was huge and you were a joy to talk to, there is a much bigger porch and job waiting for you. Peace be with you and your family."
» Ed Melissa and kids on November 18, 2012
Sign the Guestbook
---