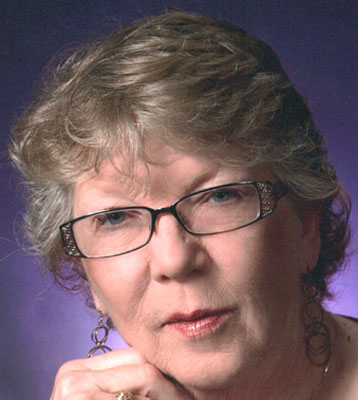 SANDRA L. SOP
CANFIELD – Sandra L. Sop, 66, formerly of Brookfield, passed away peacefully, Nov. 13, 2012, at Sunrise Assisted Living in Poland, with her loving family at her side.
She was born Nov. 8, 1946, in Sharon, Pa., the daughter of Warren K. Peters Sr. and Leona (Fitch) Peters.
Sandra was a lifelong area resident and a 1964 graduate of Brookfield High School. She worked for General Motors Packard Electric Division in Warren and retired in 1997 after 30 years. After retirement, she began a kennel, where she bred and showed West Highland Terriers.
She was a member of the Canfield Christian Church, an avid gardener and loved spending time with her family.
She will be dearly missed by her two sons, Gregory A (Marybeth) Sop, of Girard and Dr. Aaron L. (Jessica) Sop of Charleston, W.Va.; a brother, Warren K. "Bud" Peters Jr.; and six grandchildren, Jason, Gregory, Nathaniel, Arianna, Roman, and Dylan.
Sandra was preceded in death by her parents.
Funeral services will be held, Nov. 16, 2012, at 6 p.m. at the Madasz Chapel.
Friends will be received from 4 p.m. until the time of the service.
The family would like to give a special thanks to Southern Care Hospice and Sunrise Assisted Living for their compassion and care.
Arrangements were handled by the Lane Family Funeral Homes, Madasz Chapel.
Family and friends can visit www.lanefuneralhomes.com to send condolences.
Guestbook Entries
"Greg, Aaron, I am so sorry to hear of your mother's passing. I'm sure your wonderful family will bring you comfort and peace in this difficult time. May her best days be some of your fondest memories. You are in my prayers With Love, Evie Zurawsky Delph "
» Evelyn Delph on November 15, 2012
Sign the Guestbook
---