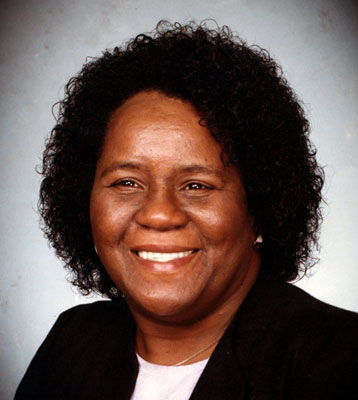 ROSA LEE ANDERSON
YOUNGSTOWN – Services will be at 11 a.m. Friday at the Triedstone Missionary Baptist Church, 2045 Jacobs Road, for Mrs. Rosa Lee Anderson who departed this life Nov. 9, at her home surrounded by her loving family.
Mrs. Anderson was born Oct. 2, 1935, in Youngstown, a daughter of Theodore Joseph and Rosa Lee Graham Brown.
She had been employed by Easter Seals and was a faithful member of the Triedstone Missionary Baptist Church, where she was a member of the Missionary Ministry until her health prevented her from attending.
She married the love of her life, Theodore J. Anderson Sr. on Jan. 29, 1955, and this union lasted 55 years until his passing Dec. 19, 2011.
She leaves to cherish her memories, two sons, Theodore "PoPo" (Janis) Jr. of Campbell and David L.B. Anderson of Youngstown; three daughters, Rose Mary Gordon and Loretta Charity, both of Youngstown and Valarie Anderson of Cincinnati; a sister, Thelma Williams of Youngstown; 10 grandchildren; 14 great-grandchildren; four great-great-grandchildren; and a host of other relatives and friends.
Besides her husband, she was preceded in death by her parents; four sisters, Faye Alexander, Mary Harris, Dorothy McKay and Mable Armour; two brothers Bernard and Theodore Brown; son-in-law Thomas Clay Gordon; and granddaughter Lynette Elise Charity.
There are no calling hours.
Arrangements entrusted to the L.E. Black, Phillips and Holden Funeral Home.
Guestbook Entries
"MY CONDOLENCES TO THE ANDERSON FAMILY. ALL THOUGH I AM NOT THERE TO BE WITH YOU ALL, MY LOVE AND PRAYERS ARE WITH YOU."
» TRACIE PRISBY on November 15, 2012
"One of the greatest loss is the loss of a mother; my sympathy and thoughts go out to the Anderson family. Your parents are together once again in the Kingdom of God, baring no pain."
» Kim Gordon - Hammonds on November 15, 2012
"We are deeply sorry to hear about the passing of your loved one. We pray the love of God enfolds you during your journey through grief. Sent with love and remembrance."
» Sherwood & Renea (Adams) Jackson on November 15, 2012
"Our thoughts and Prayers are with you and the family during this time of life. We pray that God will confort and guide. Know that We are here for you. With love"
» Bill "Red" and Norma Nolan on November 15, 2012
"My sincere condolences to the Family. God Bless you all during this difficult time in your lives."
» Judy howard on November 15, 2012
"My heart goes out to the Anderson Family.... Rest in peace Mrs. Anderson..."
» Judi Wynn on November 16, 2012
"PoPo and Jan Just found out today of the devastating occurance that is embracing your family again. With sadden hearts we send all of our love to you both and your families during this time of sorrrow. May God bless you and bring you both the strength needed to endure on. Love you always"
» Reginald & Alvanetta Cribbs on November 16, 2012
"May the peace of God surround you during this time of bereavement. Cherish the wonderful memories. My sympathy and prayers to the family."
» Cheryl Aikens-Snyder on November 17, 2012
"May the peace of God surround you during this time of bereavement. Cherish the wonderful memories. My sympathy and prayers to the family."
» Cheryl Aikens-Snyder on November 17, 2012
Sign the Guestbook
---