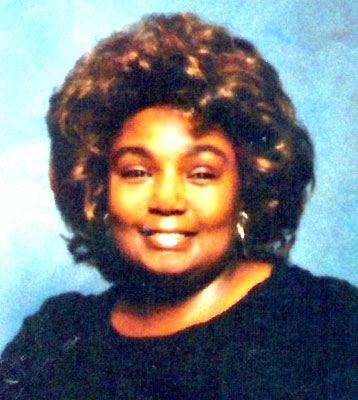 ELAINE S. BUGGS-IHEAMA
COLUMBUS – A memorial service celebrating the life of Elaine S. Buggs-Iheama will be held Friday, Nov. 16, 2012, at 5 p.m. at Saint Andrewes AME Church. Ms. Iheama passed away Friday, Nov. 2, 2012, in Columbus.
Elaine was born Oct. 27, 1949, in Youngstown, a daughter of Edward Sr. and Rosetta Gilliam Buggs.
She attended North High School and was a 1967 graduate of Ursuline High School. In her youth, Elaine was a member of the Immaculate Conception. She was the co-owner and operator of South Gate Group Homes, retiring in 1998.
She enjoyed sewing, drawing, and painting. She loved to travel, and on several occasions she got lost on her infamous "day trips." Best of all, she loved spending time with her family and friends. Elaine also loved her dogs, Bebe, Princess, and Cubby.
She leaves to cherish her memory, her daughter, Rosetta "Gina" Buggs; her granddaughter, Elainna Coleman, with whom she made her home; her brother, Edward and his wife, Bertha Buggs of Youngstown; three sisters, Geraldine Douglass and Rosalee McRae, both of Tomball, Texas, and Leatha Bell of Youngstown; her sister-in-law, Carol Buggs of Dayton; and a host of other relatives, including her aunt, Ona Belt of Flint, Mich.
Elaine was preceded in death by her parents and a brother, Caleb Buggs.
Local arrangements are by the J.E. Washington Funeral Services Inc.
Guestbook Entries
An Honor to be your neice
"I love and miss you so much! You are my hero and I am happy you are now an angel in heaven. You deserve the peace that you are now have and the pain is no longer! You touched so many hearts with you words and more so your actions! "
» Rochelle Walton on November 15, 2012
"You have been in my thoughts more than you'll ever know. You were more to me than just a friend ,"
» Jackie Bowman on November 21, 2012
Sign the Guestbook
---