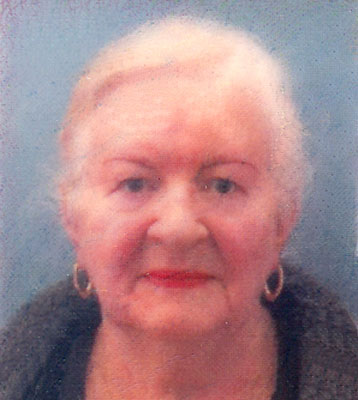 EDITH M. KOVACS
YOUNGSTOWN – Memorial services will be held on Saturday at 1 p.m. at the Szabo & Sons Funeral Home for Edith M. Kovacs, 76, who passed away Sunday morning at St. Elizabeth Medical Center in Youngstown from cancer.
Edith was born on Nov. 6, 1936, in Budapest, Hungary, a daughter of Pal "Paul" and Margit Schertcz Fekete.
She came to the United States and the Youngstown area with her husband in 1956. Edith was employed by Shepherd of the Valley in Niles as a nurse's aide.
Edith was a member of the Youngstown American Hungarian Club and was of the Protestant faith.
She is survived by her husband, Stephen, whom she married on Dec. 15, 1955; two sons, Stephen J. Kovacs of Youngstown and Richard V. Kovacs of Youngstown; and two sisters, Angela Laszlo and Emoke Kof Kiss of Hungary.
She was preceded in death by a sister.
Friends may call Saturday from noon to 1 p.m. at the funeral home.
Guestbook Entries
« Be the first to sign EDITH M. KOVACS guestbook.
---