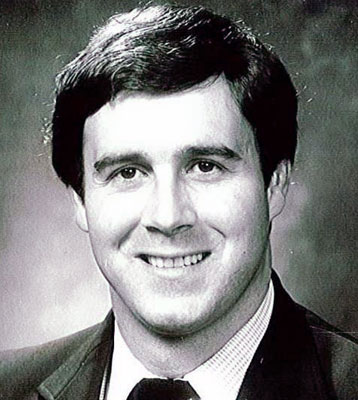 CARL F. GEHRINGER JR
POLAND – Carl F. Gehringer Jr., 62, passed away peacefully at 6:15 a.m. Wednesday, Nov. 14, 2012, at Hospice House following a three year battle with cancer.
He was born in Warren, on June 15, 1950, the son of Carl and Gisela (Schuster) Gehringer Sr.
Throughout his childhood he was active with the Boy Scouts and in Soap Box Derby Racing.
He was a 1968 graduate of Warren G. Harding High School and The Ohio State University, where he received a Bachelor of Science Degree in Business and Economics. For 23 years, he was a licensed financial advisor, life insurance agent and traded securities for the American Express Company. Later in life, he was a skillful self-employed contractor who loved the challenge of fixing anything.
Carl loved the outdoors and enjoyed baseball, bowling, boating, water and snow skiing, four wheeling in the mountains, camping, fishing, golfing and target shooting. For many years, he was a member of Fur and Feathers Outdoor Gun Club and played on the Hubbard Team in the Over 50 Old Timers Baseball League. He patiently built, painted, played with and repaired model trains and remote controlled airplanes.
Carl is survived by his parents, Carl F. (Gisela) Gehringer Sr. of Howland; sister, Vivian (Terry) McDowell of Howland; nephew, Charles (Jennifer) Dann of Howland; longtime companion, Sue Leffard of Poland; and many friends.
The funeral will be Saturday, Nov. 17, 2012, at 11 a.m. at the Holeton-Yuhasz Funeral Home, Niles, where friends may call one hour prior to the service.
Burial will be at Howland Township Cemetery.
In lieu of flowers, memorial tributes may be made to Hospice of the Valley's Hospice House, 9803 Sharrott Road, Poland, OH 44514.
Please visit www.holetonyuhasz.com to send condolences.
Guestbook Entries
CONST. DIRECTOR
"I remember all the great times we had riding,camping,hunting and fishing. he will surely be missed. rest in peace Carl."
» JOHN HAAS SR. on November 15, 2012
"We will all miss Carl with his one of a kind sense of humor,rest in peace Carl"
» Frank & Chris Haas on November 15, 2012
Sign the Guestbook
---