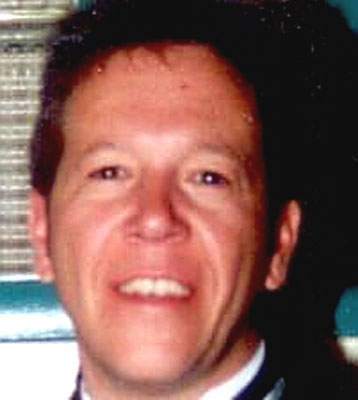 MICHAEL R. PUSKAS
PAINSVILLE – Funeral services will be held at 11 a.m. on Friday at St. John Orthodox Church in Campbell, officiated by the Rev. Andrew Nelko, for Michael R. Puskas, 51, formerly of Campbell, who passed away Thursday, Nov. 8.
"Mike" was born Jan. 23, 1961, in Youngstown, the son of Robert E. and Mary Jane Rusnak Puskas, and lived in Campbell, until moving to Painsville 25 years ago.
He was a former member of St. John Orthodox Church and currently a member of the Father Andrew Clements Church in Mentor. Mike loved his Orthodox faith.
He was a 1979 graduate of Campbell Memorial High School and graduated from Youngstown State University in 1985 with a Bachelors Degree in Arts.
Mike was a Park and Recreation Administrator for the City of Painsville and also was a swimming and CPR Instructor for the American Red Cross and the YMCA.
He was an avid golfer and loved to garden, but most of all, enjoyed attending all of his daughters' sporting events.
During his youth he played basketball for the church's Jr. R. Club, where he helped his dad coach the team to three National Championships.
Besides his parents of Campbell, he leaves to cherish his memory, two daughters, the loves of his life, Hope and Eva Puskas of Painsville; a sister, Faith Ann (Rob) Zuzek of Indiana, Pa.; a brother, Gregory (Danelle) Puskas of Charlotte, N.C.; several nieces and nephews; and his former wife, Margaret.
He was preceded in death by his paternal grandparents, Mr. and Mrs. John Puskas; his maternal grandparents, Mr. and Mrs. George Rusnak; and a sister, Roberta (Bobbi) Diane Newell.
The Puskas family has entrusted their loved one to the care of the Wasko Funeral Home in Campbell and will receive friends on Friday from 10 to 11 a.m. at St. John Orthodox Church in Campbell.
Visit www.waskofamily.com to view this obituary and send the Puskas family condolences.
Guestbook Entries
Retired in Florida
"Our prayers and love are with you. We extend Our deepest sympathy. "
» Nancy & John Ondash on November 14, 2012
Sign the Guestbook
---