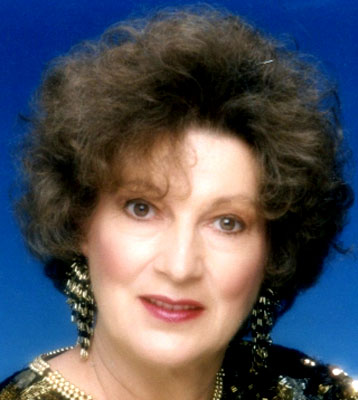 JUANITA V. GIGLIOTTI
WEST MIDDLESEX, PA. – Juanita V. Gigliotti, 82, of Deer Creek Road, passed away on Nov. 11, 2012, at Sharon Regional Hospital.
Born in Tionesta, Pa. on Nov. 6, 1930, Juanita was the daughter of the late Ray and Waive Cropp Saxton.
Preceding her in death on May 8, 2012, was her husband, Glenn Gigliotti, whom she married on July 22, 1950.
Juanita was a member of the First Assembly of God Church in Hermitage, Pa., where she also had taught Sunday school. She had worked for Sharon Regional Hospital as a nurse's aide and in housekeeping.
Juanita enjoyed traveling and visited every state in the country except Hawaii. She loved gardening and flowers. Juanita was very musical, playing several instruments, and was her church organist for 10 years. She was known for being kind, quiet and tender hearted. Juanita will be sadly missed by her family and all who knew her.
Surviving are her four sons, Larry Gigliotti of Bruce, S.D., Rick Gigliotti Sr. and his wife, Elizabeth of Monroeville, Pa., David Gigliotti and his wife, Genevieve, and Keith Gigliotti, both of West Middlesex; her sister, Elsie Remes of Tionesta; her brother, Hubert Saxton and his wife, Clara of Tionesta; four grandchildren, Rick Gigliotti Jr. and wife Nichole, Sara E. Gigliotti, Brian Gigliotti and Kevin Gigliotti; and two great-grandchildren, Isabelle and Isaiah.
In addition to her parents and husband, Juanita was preceded in death by her sister, Katherine Ulan.
Visitation is Friday from 10 to 11 a.m. at the First Assembly of God Church, 1455 N. Keel Road in Hermitage, followed by a service at 11 a.m. at the church. The Rev. Ken Martin will officiate.
Arrangements are by the Ed and Don DeCarbo Funeral Home and Crematory, 3000 Wilmington Road.
Please visit www.decarbofuneralhome.com to offer online condolences.
Donations can be made to Missions Fund, c/o First Assembly of God Church, 1455 N. Keel Road, Hermitage, PA 16148.
Guestbook Entries
"Rick, so sorry about your Mom, my prayers are with you and your family."
» Joe Pegher on November 16, 2012
"Keith (& family), So sorry to hear about your Mom. You have my deepest sympathy, I'm sure you have alot of good memories. Thinking of you,Your friend & neighbor, Jody "
» Jody Clingan on November 16, 2012
Sign the Guestbook
---