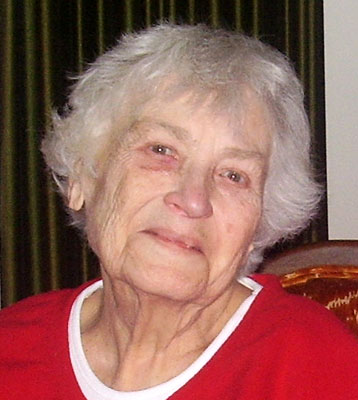 ANNA M. ZEMEN
YOUNGSTOWN - A Mass of Christian Burial will be celebrated on Thursday at noon at St. Christine Church for Anna M. Zemen, 96, of Youngstown's west side, who died Monday morning at the home of her niece and caregiver, Mary Ann Earp.
Anna was born July 26, 1916, in Youngstown, the daughter of Peter S. and Mary Hudock Zemen.
She was a 1934 graduate of Chaney High School and had worked at the Republic Rubber Company for over 42 years. She had first worked in manufacturing and later worked as a clerk in its office. She retired in 1976.
She was a member of St. Christine Church and the Catholic Daughters of America.
She is survived by five nieces; a nephew; five great-nieces; a great-nephew; three great-great-nieces; and four great-great-nephews.
Besides her parents, she was preceded in death by a sister, Margaret R. Pacek; and a brother, William Zemen.
Friends may call Thursday morning for one hour prior to services at St. Christine Church.
Professional arrangements are by the Higgins-Reardon Funeral Homes, Austintown Chapel.
Guestbook Entries
« Be the first to sign ANNA M. ZEMEN guestbook.
---