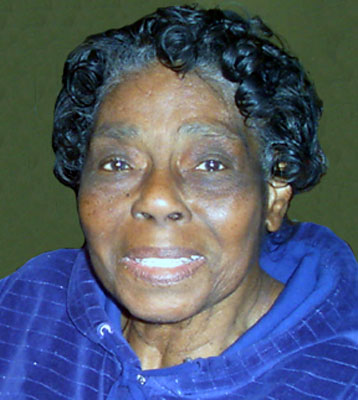 ANN MAE DAWSON
NAPERVILLE, ILL. – Services will be at 10 a.m. Saturday, Nov. 17, 2012, at the Philllips Chapel Church of God In Christ for Mrs. Ann Mae Dawson, 83, formerly of Youngstown, who entered eternal life Thursday, Nov. 8, 2012, at Manor Care Nursing Home in Illinois after a short illness.
Mrs. Dawson was born March 24, 1929, in Birmingham, Ala., a daughter of Charles and Lucille Harrison Riggins.
She worked with Campbell School System in the maintenance department. She was a member of Phillips Chapel C.O.G.I.C., the NAACP, and the Campbell Women's Flower Club. Mrs. Dawson attended the Adult Ecumenical Daycare in Naperville and became an avid craftmaker. She attended Dupage AME church in Naperville and was an active participant of the Women's Day choir.
She leaves to cherish her beloved memory, her daughter, Susan Johnson, whom she resided with; Sheena Clarke of Englewood, N.J., Donald Dawson of Newport News, Va.; 10 grandchildren; 16 great-grandchildren; her dedicated and loving nephew, Robert "Bobby" Jones of Youngstown; her sister-in-law, Rose Riggins of Boston; and her beloved and trusted companion of many years. "Jubilee."
Besides her parents and husband, Robert Dawson, whom she married Oct. 9, 1948, and who passed away Oct. 1997, she was preceded in death by a son, Robert Dawson Jr., whom passed away in 1986; a sister, Beatrice Jones; and a brother, Samuel Riggins.
Viewing will be Friday at the funeral home.
Arrangements entrusted to the L.E. Black, Phillips & Holden Funeral Home in Youngstown.
Guestbook Entries
"Grandma, RIP. I going to miss you. "
» Ivory on November 14, 2012
"Dear Dawson Family, I am so sorry to hear of the loss of your mother. We all grew up together in Campbell and I will always remember how sweet your mother was and how Mrs. Dawson was a caring neighbor mother. Take care, Pearl Howard "
» Howard Family on November 14, 2012
"Our sympathy to the family. We knew Mrs. Dawson from First Christian Assembly. she was a lovely person. Rick and Clara Jones"
» Clara Jones on November 15, 2012
Sign the Guestbook
---