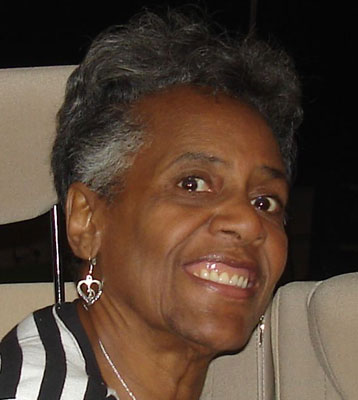 ALYCE ANN STUART
YOUNGSTOWN – A lifelong Youngstown resident, Alyce Ann Stuart has fulfilled God's work here on Earth and God has called her home to fulfill His work in Heaven.
Alyce will be remembered as a charming, loving and honest woman.
Alyce was born July 30, 1932, in Youngstown, a daughter of Albert and Cecil B. Henderson White.
A retired beautician, she was very creative and artistic, and enjoyed home decorating, ceramics, and many other forms of hand crafting. Her hobbies included making and collecting beautiful things.
She is survived by her son, Edward Timmons III; three brothers, George White, Theodore "Teddy" White and John "Jack" White; grandchildren, Keith LaMont Stuart, Keisha Ann Rochelle Stuart, Kristopher Marcel Stuart, Heather Carey, Danielle Marron, Heather Duville, Joshua Boltz and Holly Boltz; great-grandchildren, Kitana Amidala Stuart, Kallista Leia Stuart, Romie Karen Charmaine Stuart, Ki'Yrra A'da Taylor, Anthony James Marron, Emelia Grace Marron, James Thomas Covington, Peyton "Rowdy" Reiner and Jayce Boltz; and a host of family and friends.
Besides her parents, Alyce was preceded in death by two daughters, Kimberly Ann and Karen Rochelle Stuart; a brother, Robert "Bob" White; and former husbands, Edwart "Tim" Timmons Jr. and James "Doc" Stuart.
Alyce will be truly missed by her loving family and many friends.
A memorial service will be held at the L.E. Black, Philllips and Holden Funeral Home on Saturday, Nov. 17, 2012, at 1 p.m.
Guestbook Entries
"I'll always remember how we loved putting picture puzzles together at Sycamore Place. My sincere condolences to family. Rest in Peace Dear Alyce."
» Darlene Moses on November 15, 2012
Sign the Guestbook
---