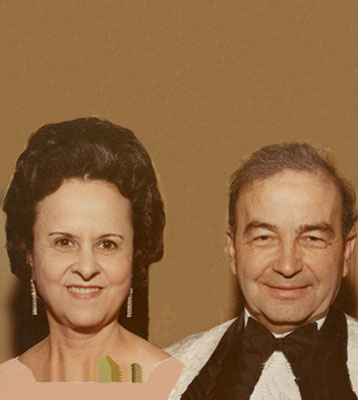 ANGELA MARY STIZZA
"Together Again"
GIRARD – Angela Mary Stizza, 93, passed away Friday evening at St. Mary's Care Center.
She was born Angela Mary Scirocco on Feb. 3, 1919, the daughter of the late Giuseppe "Joe" and Angela (Cervone) Scirocco.
She was member of St. Rose Church, a member of the Senior Parishioners of the St. Rose, and worked in the St. Rose Cafeteria for 50 years.
She married Charles W. Stizza on Sept. 24, 1935. Charles passed away on Sept. 25, 2000.
She is survived by two sons, Charles W. (Joyce) Stizza Jr. of North Jackson and James M. (Kathy) Stizza of New Springfield; two daughters, Angela Stizza Miller of Chicago and Diana Stizza (Peter) Selover of Cleveland;  one brother, John "Cookie" Scirocco of Girard; 14 grandchildren; and 25 great-grandchildren.
She was preceded in death by six sisters, Rose Maderitz, Margaret Stibinger, Josephine Morgan, Yolanda Russo, Christine Russo and Delores Scirocco and two brothers, Ralph and Louis Scirocco.
Family and friends will be received from 4 to 7 p.m. on Tuesday at the McClurkin Funeral Home
A funeral Mass will be at 10:30 a.m. Wednesday at St. Rose Church. There will be prayers at 10 a.m. Wednesday morning at the funeral home, prior to the church Mass.
Guestbook Entries
« Be the first to sign ANGELA MARY STIZZA guestbook.
---