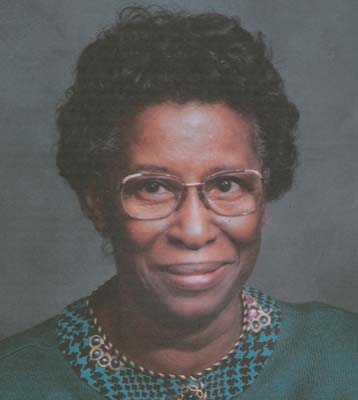 IDA MAE BLACK
YOUNGSTOWN – Services will be Thursday, March 15, 2012, at the Mt. Calvary Pentecostal Church for Mrs. Ida Mae Black, 84, who departed this life Thursday, March 8, 2012, at Hospice House.
Mrs. Black was born Dec. 29, 1927, in Youngstown, a daughter of Alonzo and Ruby Lee Pauline James Carter.
Upon the death of her father, Alonzo, Ida was then reared by her beloved stepfather, Enoch Whipple.
She was a 1945 graduate of The Rayen School and a graduate from the Penn Ohio Business School. She worked for Ohio Bell Telephone Company, and had been employed as a Program Analyst and Women Program Liaison with the Department of the Army with the Pentagon.
She was a member of the Mt. Calvary Pentecostal Church, where she served as secretary for the Young Peoples Ministry and sang in the choir. She was also a volunteer for the March of Dimes at St. Elizabeth Health Center.
She leaves to cherish her memory and rejoice in her victory, her husband, Leroy, whom she married May 30, 1992; her children, Carl P. Butcher of Washington D.C., Omar Johnson and Dianna Townsend, both of Dayton, Tyrone Black of Cleveland, and Deborah Johnson of Youngstown; two brothers, Enoch Ramon Whipple of Youngstown and Ronald Lee Whipple of Washington, D.C.; a sister, Dianna Lynn (Jesse) Gamble of Columbus; and a host of nieces, nephews, other loving family and friends.
She was preceded in death by her father, Alonzo; mother and stepfather, Ruby and Enoch Whipple; and a sister, Anna Scott.
Friends may call Thursday from 10 to 11 a.m. at the church.
Arrangements have been entrusted to the L. E. Black, Phillips & Holden Funeral Home.
Guestbook Entries
Baby Sister and Brother Jesse
"Our prayers for our family, are that the grace, mercy and the love of God engulf all of us in the coming days. love and fervent prayers,Baby Sister and Brother, Jesse "
» Jesse & Dianna Lynn (Whipple) Gamble on March 13, 2012
"Ida mae- a great person,even in the 6th grade. "
» AL FALGIANI on March 13, 2012
"Carl, I am so sorry to hear of your loss. Please know that my prayers and thoughts are with you at this time. Your mother was always so pleasant. She will me missed."
» Charlayne Wilson on March 14, 2012
"She will be missed...(correction)"
» Charlayne Wilson on March 14, 2012
Friend of Family
"Carl Butcher and Family, My prayers are with you during this time of transition in your life in the lost of your mother and loved one. Love Sheila "
» Sheila Walker on March 15, 2012
"May the Lord grant you joy in the midst of sorrow and a peace that passes all understanding. Praying for you in your time of bereavement.."
» Doris Holmes on March 15, 2012
Friend
"Carl. My prayers are with your and your family. May your mom rest in peace."
» Kim Brown on March 19, 2012
Sign the Guestbook
---