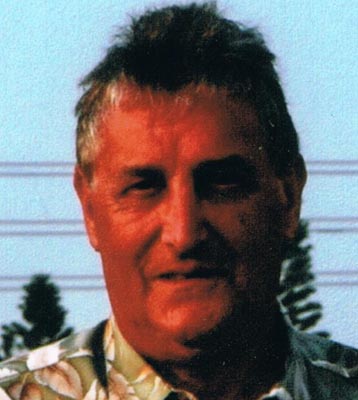 WILLIAM G. 'BUCK' HABEGER SR
AUSTINTOWN – Memorial services will be at 11 a.m. on Saturday, March 10, 2012, at the Faith Community Church in Youngstown for William G. "Buck" Habeger Sr. who passed away March 2, 2012, at University Hospital Cleveland.
Buck was born Nov. 4, 1946, in Youngstown, a son of the late Donald H. and Alcena (Gardner) Habeger.
He retired in 2007 after 27 years as an electrician at General Motors.
Buck was a member of the Faith Community Church and was a Past Grand of the IOOF Canfield Lodge No. 155.
He was a member of the Fun Friends Travel Club, and an avid golfer and gardener.
In the early 1970s and the early 1980s, he coached the Austintown Little Falcons and Austintown Little League Baseball.
He will be sadly missed by his wife, the former Barbara Crane, whom he married Aug. 15, 1966; two sons, William Habeger Jr. and Jonathan Habeger and a daughter, Shelia (Mike) Kosmo, all of Austintown; one sister, Laura (Jack) Barton of Austintown; two brothers, David (Kathy) Habeger of Mantua and Donald (Kathy) Habeger of Ellsworth; one grandson, Joshua Shaffer; six granddaughters, Breanne, Marissa, Gionna, and Kendrra Habeger, Laiken Scheetz and Maddoxann Kosmo; two step granddaughters, Kaeleen and Gia Kosmo; one great-grandson, Julian; several nieces and nephew who proudly referred to him as "Uncle Buck;" and a lifelong friend, Tom Morrison.
Memorial contributions may be made to the Mahoning County Public Special Olympics, P.O. Box 94, Canfield, OH 44406, in Buck's name.
Friends may call one hour prior to the services on Saturday at the church.
Family and friends may visit www.lanefuneralhomes.com to view this obituary and send condolences.
Guestbook Entries
"Bucky was in my 1st grade class in Canfield Schools! That's a long time to know someone! From time to time over the years, we'd see each other at reunions, and Buck would always make me laugh--even in our last conversation, that's what he did! I will miss my old, quiet, somewhat shy, and funny classmate and friend! God Bless Barb and family!"
» Ann Enterline Kurz on March 8, 2012
Sign the Guestbook
---