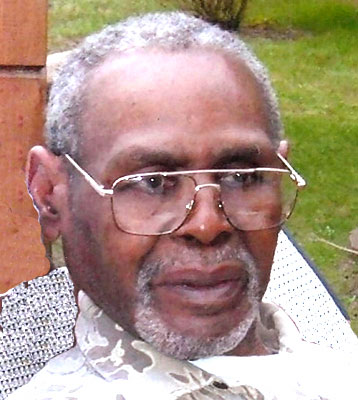 RAHMAN 'RONNIE' LONG
YOUNGSTOWN – Mr. Rahman "Ronnie" Long, 72, returned to our Lord and Savior Jesus Christ on June 24, 2012, while in the comfort of his family after a long illness.
He was born Oct. 8, 1939, in Washington, Pa. to the union of George and Ruth Long and was one of 10 children.
He graduated Trinity High School as an all star football player before serving our country with the U.S. Army, 82nd Airborne as a paratrooper, making over 200 jumps and a volunteer fireman.
He settled in Plainfield, N.J., where he met and married Alice Faye White. To their union one daughter was grafted and two sons were born.
Rahman, a hard worker, opened his own flooring business before taking employment with General Motors Fisher Body and later moved the family to Youngstown in 1965 when he transferred to the Lordstown plant and worked until retirement in 1996.
He enjoyed football, boxing, gardening, the subject of history, world news and his family. He was always excited about the productivity of others and their accomplishments.
Rahman will be fondly remembered by his wife; daughter Jo-Ann White; son Jeffrey Long; a daughter-in-law Sonseeahray (late Matthew) Long; six grandchildren, Shaleea May, Aubrey White, Chacara Long, Matthias Crosby-Long, Malachi Long and Anai' Bennett; seven great-grandchildren; two brothers, Veryl (Shirley) Long and John Long; two sisters, Gloria (Graham) Pinkney and Linda Long; a very loyal and special friend, Reverend Walter Walker; Pamela Shimborske and Elizabeth Hirt who cared for him with much love; and a host of other relatives and friends.
Besides his parents, he was preceded in death by a son, Matthew Long; grandson La'mon White; brothers Marvin Long and Yusuf (Willie Mae) Long; and sisters Jameala (Paul) Johnson, Charlotte Long and Ollie Jean Long.
Funeral services will be held Monday at noon at the Elizabeth Baptist Church, where friends may call one hour prior to the services.
Ministry of comfort provided by the J.E. Washington Funeral Home Inc.
Guestbook Entries
Miss
"My deepest condolences to the family of Mr. Long. You are all in my prayers that God will comfort and keep you at peace during your time of bereavement. God bless you all."
» Lee Ann Wilson on June 30, 2012
Sign the Guestbook
---