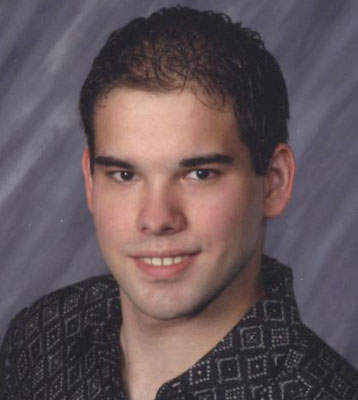 HUBBARD – Funeral services will be held on Sunday at 5 p.m. at the Kelley-Robb-Cummins Funeral Home for Justin A. Woods, 27, who died June 26, 2012, at his home.
He was born May 31, 1985, in Youngstown, a son of William A. and Patricia Woods and was a lifelong area resident.
Justin was of the Lutheran faith and a 2004 graduate of Hubbard High School.
He worked at Target in Harrisburg, Pa. and Boardman for the past three years and previously at Devine's Shop and Save in Hubbard for two years.
He was an avid hockey fan, loved animals, playing video games and watching movies.
He leaves his father and stepmother, William A. and Marilyn (Greene) Woods of Hubbard; a brother, John A. (Angela) Woods of Clarksville, Tenn.; two stepbrothers, James (Kristen) Finlen of Rincon, Ga. and Michael (Jessica) Finlen of Bluffton, S.C.; four aunts, Elaine Morgenstern of Canfield, Terry Gualtieri of Jefferson, Pa., Edna Hodge of Transfer, Pa. and Pauline Sanders of West Mifflin, Pa.; and a niece, Amber Woods.
Justin was preceded in death by his mother, Patricia Woods; a brother, Jason A. Woods; and grandparents, John and Stella Woods and Tony and Evelyn Procacina.
Family and friends may call on Sunday from 2 to 5 p.m. at the Kelley-Robb-Cummins Funeral Home.
Interment will take place at Jefferson Memorial Cemetery in Pleasant Hills, Pa.
Memorial donations may be made to a charity of the donor's choice.
Please visit www.krcummins.com to view this obituary and to send condolences to the family.