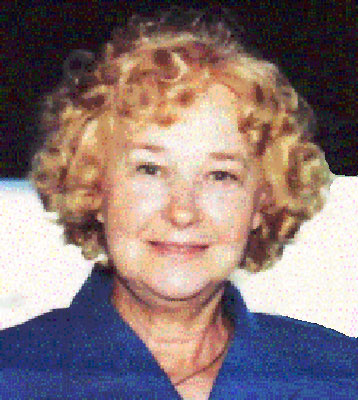 PEARL MARGIOTTA
GIRARD – It is with great sadness that the family of Pearl Margiotta announces her passing on Thursday, June 14, 2012.
Pearl was born Aug. 2, 1925, in Canfield. She lived and loved all 86 years. Pearl was raised in Youngstown, where she married her husband, Peter Margiotta.
She raised three boys and was always busy with family and community activities.
Pearl was a minister of music and served as Pastor of Christ Is The Answer Church for 30 years.
Pearl is survived by her brother, Donald Kovach; sons, Frank (Robin), Jim (Malinda) and Mark. She had eight grandchildren, Maria, Kory, Peter, James, Laura, Frankie, Dave and Angel; eight great-grandchildren, Kory Jr., Ellie, Alyxandria, Noah, Charli, Tegan, Calvin, Piper; and many friends who all loved her so.
A celebration of her life will be held at Bridge of Hope, 7580 Glenwood Ave., Boardman, OH 44512 on Saturday June 23, 2012.
Calling hours will begin at 9 a.m. with services to follow at 11 a.m.
Family and friends may visit www.lanefuneralhomes.com to view this obituary and to send condolences.
Guestbook Entries
"Our Deepest sympathy & prayers are with you & Your Family. "
» John & Nancy Ondash Sr., of FL on June 23, 2012
"My sympathy to your family. "
» clara jones on June 22, 2012
Mrs.
"To Pastor Pearl's family, I am so sorry for your loss. Pearl meant so much to me and to our family. One of the dearest friends of my mother. A singing voice like an angel. A sweetness that can only be Pearls. A love for Jesus and for His lost. I listened to her preach as a child. Her and Pete were always such caring and loving people. She gave a blessing in our marriage ceremony. She was Truely a Pearl and a blessing to have known. "
» Susan Chepke Janusz on June 23, 2012
"Jim,Frank and Mark sorry to hear about Pearl. She loved Jesus and I thought of her wisdom over the years. I can still hear her voice keeping her boys in line. Love you Pearl ."
» john ondash on June 23, 2012
"frank,jim,Mark,and all the family,sorry about losing your mom,she was always as U all know like my 2nd Mom.The memories are precious and she had a huge impact on my life and spiritual relationship with our Lord whom shes now resting with along with singing and dancing,we will all see her again when we also finish our course.God bless and comfort U all. "
» Dave Lawrence on June 25, 2012
"frank,jim,Mark,and all the family,sorry about losing your mom,she was always as U all know like my 2nd Mom.The memories are precious and she had a huge impact on my life and spiritual relationship with our Lord whom shes now resting with along with singing and dancing,we will all see her again when we also finish our course.God bless and comfort U all. "
» Dave Lawrence on June 25, 2012
Sign the Guestbook
---