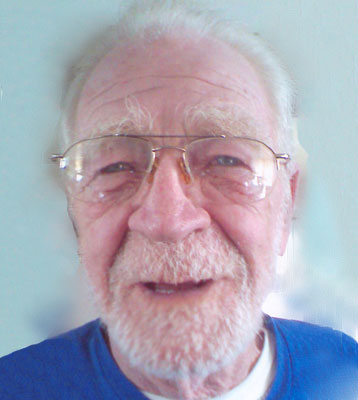 EDWARD K. 'KEITH' DEARING
YOUNGSTOWN – There will be a funeral service held at 10 a.m. on Saturday, June 16, 2012, at the Rossi Brothers & Lellio Funeral Home in Boardman, for Edward K. "Keith" Dearing, 69, who passed away Tuesday, June 12, 2012.
Edward was born Nov. 29, 1942, in Youngstown, the son of William E. and Loraine Dearing.
Edward retired as a truck driver and had previously been employed in management.
Edward was a "Jack of all trades." He was a strong member of AA, celebrating 23 years of sobriety.
Edward was always there for anyone who needed him and will be sadly missed by his family and friends. He lived by the motto, "you can't put a question mark where God puts a period."
Edward will always be remembered by his wife, the former Donna McCulloch of Youngstown; a daughter, Amy Dearing of Youngstown; a granddaughter, Izabella Redmond; six stepsons, Earl and Joseph Brenner of Youngstown and William, Kevin, Kenny and Gerry Irwin of California; sister Terri Odegaard; two brothers, Karl Rosenkranz and John Dearing; and his large AA family.
Besides his parents, he was preceded in death by his brother, Danny Dearing.
Friends may call from 4 to 7 p.m. on Friday, June 15, and again on Saturday, June 16, from 9 to 10 am. at the Rossi Brothers & Lellio Funeral Home, 4442 South Ave. in Boardman.
Family and friends may visit the Book of Memories at www.rossifunerals.com to view this tribute and send condolences to Edward's family.
In lieu of flowers, contributions may be made to the family to help defray funeral expenses.
Guestbook Entries
"Well Keith you fought the Good Fight and finished the race .... We will always remember the Good Image that you set for others and with the most fond memories of "those days " .. You will be greatly missed but we know that you were greeted with a hand shake and an intorduction that stated welcome home my faithful servent rest now in the angels arms ... always remembering as you went out of sight here you came into sight over there ... we pray for your family and those who kenw you ... God Bless you were a "Good Example " and as you would have stated .... Period ."
» Ken and Deb Yousko on June 14, 2012
"i met keith years ago and was very influential in my life. we connected right away as we shared so much in common. i will miss your face."
» joann k. on June 14, 2012
"Keith, you are truly the most amazing man I have ever known. In the most challenging part of my life you were the only one; friend or family that stuck by my side. I never knew what friend meant until you came into my life. Your friendship has made me a better person and mother. You were my best friend and role model. I will never forget you or what you have taught me. I will miss you everyday until we meet again. I love you keith. "
» Cassandra Mechling on June 14, 2012
friend
"You have been a dear and loving friend for the past 18 years. from the first time that I entered fellowship hall until the last time we spoke,you always told me what I needed to hear. Beneath the laughter and the joking there was one of the most loving and caring souls that I had the prevelage of knowing in all of my 69 years! i will miss you as will all who had the blessing of having you in their lifes."
» sally campbell frketich on June 14, 2012
friend
"From the first time that I met youat fellowship hall, you made me feel "a part of" when I felt less than. You have been a best friend and confidant for the past 18 years and will miss your loving and caring spirit that you so easily hid in tthe laughter and joking we shared through the years.Steve would also like to thank you for respect you showed him in sobriety"
» sally campbell frketich on June 14, 2012
"Kieth you are and were a big part of my life and recovery, yoour a very dear friend who was always ther with a hug a smile and a joke for me! I am truly blessed to have you as my friend you will truly be missed! Until we meet again my friend, I love you!"
» kathy ludt on June 14, 2012
"What a wonderful man.....thank you for your kindness keith. "
» karen soyka on June 14, 2012
"We will miss seeing your face Keith you are a great person.We all will miss you... Love you always..."
» Jason & Mary on June 15, 2012
"So sorry to have missed this. Wally knew Keith for many years as a kid in the neighborhood. Please pass along prayers to the family. Again so sorry we just found this out. Thank You Jule and Wally Dunne"
» Jule Dunne on August 21, 2012
"So sorry for your loss. Keith was always there with such good direction for me. I am truely grateful for knowing him. "
» Christine Graves on August 27, 2012
Sign the Guestbook
---