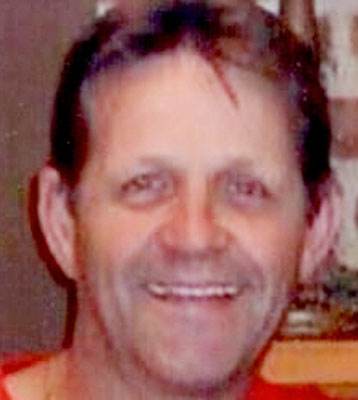 LEONARD KRAYNAK
CAMPBELL – Job 14:14.15: "If an able-bodied man dies can he live again?…You will call and I myself shall answer you. For the work of your hands you will have a yearning."
That is the hope and promise that awaits Leonard Kraynak, 55, who fell asleep in death after a brief illness Monday morning.
Leonard was born March 7, 1957, in Youngstown, the son of Nicholas and Ann Labuda Kraynak.
He was a 1975 graduate of North High School.
He leaves to cherish his memory, his wife, the former Stephanie Bailey; his mother, Ann; his son, Marcus; his daughter, Jessica; brothers, Dale (April) Kraynak, Glenn Kraynak; sister, Becki Kraynak; brothers-in-law, Jerry (Diane) Bailey, Mark (Laura) Bailey, Jeff Bailey, and Phil (MariBeth) Bailey; sister-in-law, Alice (Jim) Warino); and nieces and nephews, Zoe, Jami, Gina, Rachel, Natalie, Tommy, Joshua, Dustin, Christopher, Nick, Nicholas and Liam. He also leaves his precious dogs, Hurk, Bear, and Molly.
He was preceded in death by his father, Nicholas Kraynak.
The Kraynak family has entrusted their loved one to the care of the Wasko Funeral Home and will receive friends Thursday from 4 to 7 p.m.
Funeral services will be held at the conclusion of the calling hours at 7 p.m., conducted by Bob Busek.
There will be a private family burial service on Friday.
Visit www.waskofamily.com to view this obituary and send the Kraynak family condolences.
Guestbook Entries
"Family of Leonard Kraynak, Sorry for your loss,may Jehovah God give the strength to endure. My prayers are with you all. (John 5:28,29) will shortly take place and Lenny will live again."
» Brenda Collier on June 14, 2012
"Marcus - my sympathy to you and your family! Sorry for your loss."
» Mark Beil on June 13, 2012
"Dear Stephanie, Jessica & Marcus, I'm so very sorry to hear of your loss. Morgan & I were very fond of Lenny and your family. God bless you with happy memories. Love, Mary"
» Mary Gould on June 18, 2012
"Sorry to hear of Leonards passing"
» Frank Fisher on August 19, 2013
Sign the Guestbook
---