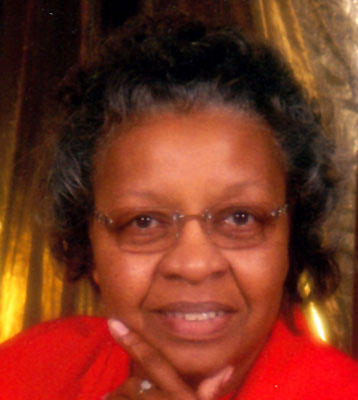 DORETHA C. JONES
YOUNGSTOWN – Services will be held at 11 a.m. on Wednesday, June 13, 2012, at Nevels Temple C.O.G.I.C., 939 Elm St., for Ms. Doretha C. Jones, 65, who departed this life on Thursday, June 7, 2012, at Omni Manor surrounded by her loving family.
Ms. Jones was born April 19, 1947, in Campbell, a daughter of James B. and Lillie Mae Jones.
She was a 1965 graduate of South High School and also attended Business College in Cleveland.
She was a faithful member of Nevels Temple C.O.G.I.C., where she served as Sunday School teacher and on the Hospitality Committee. She also loved traveling with the church and was a former member of numerous bowling teams.
She had been employed by Packard Electric for over 30 years as a parts inspector, retiring in 2004.
She leaves to cherish her memories a daughter, Lisa (James) Johnson of Upper Marlboro, Md.; a sister, Denella (Todd) Stanford of Boardman; a brother, Donald Butler of Youngstown; three grandchildren, DeVon (Jenifer) Tucker of Columbus, KeTeris Tucker of Hawaii and A'Lexus Johnson of Maryland; four great-grandchildren, Jaydon, DeVyn, Nate and Jorel of Columbus; a very close friend, Edward "Sugar" Kelly Jr. of Campbell; a host of nieces, nephews, other relatives and friends; and extended grandchildren and great-grandchildren.
She was preceded in death by her parents; her sister, Mother Denise Talley; and brother-in-law Elder Joe Talley.
Friends may call from 10 to 11 a.m. on Wednesday at the church.
Arrangements entrusted to L.E. Black, Phillips and Holden Funeral Home.
Guestbook Entries
"RIP my friend. God bless"
» Ann Saunders on June 11, 2012
"Donald my deepest sympathies in the loss of your sister. May the peace and love of God comfort you in your hour of bereavement. "
» Karen Ballard on June 11, 2012
"Donald my deepest sympathies in the loss of your sister. May the peace and love of God comfort you in your hour of bereavement. "
» Karen Ballard on June 11, 2012
Minister
"11corinthians 5:1for we know that if our earthly house of this tabernacle be dissolved, we have a Building of God an house not made with hands ,eternal in the Heavens May the blessings of the Lord be with this family in the lost of your love one,our sister and friend Knowing she has passed from labor to reward. We are praying for your family "
» E.Ramon Whipple on June 11, 2012
"My auntie I love you and miss you oh so much you took up where ma ma left off thank you for shaping me and molding me into the woman I am WE will never ever forget you!!!! Love Ericka, Joshua, Jordan, Jahniya, and Johnathan we love and miss you auntie!!!!"
» Ericka Talley on June 11, 2012
Cousin
"I will miss you ,not long ago we were able to go back to the old days .i was so Blessed to spend time with her on her Birthday,Lisa thats was such a Blessing. She fought a good fight , she finished her course."
» Rosa hairston on June 12, 2012
Sign the Guestbook
---