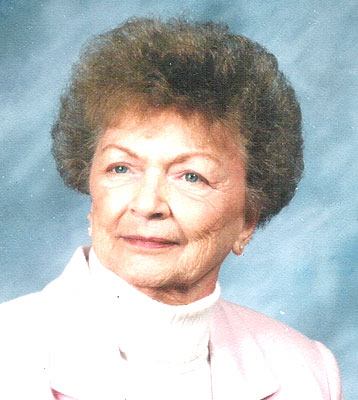 ELLEN PELOZA
ENON VALLEY, PA. – Ellen Peloza, 79, passed away on July 19, 2012, at St. Elizabeth Boardman Health Center.
Ellen was born on Oct. 11, 1933, the daughter of the late Frank and Mary (Smith) Hogue.
She graduated from East Palestine High School. She married Dick Peloza on July 18, 1953, and they had 59 years together.
Ellen was a loving wife, mother and grandmother, and also a great-grandmother to Hayden Shane.
She was a member of the Petersburg Presbyterian Church.
Ellen enjoyed loving and caring for her husband, family and friends. She enjoyed watching the daily soaps, Days of Our Lives, and didn't miss a day. She also enjoyed crossword puzzles, crocheting, sewing and cooking.
She leaves behind her husband, Dick Peloza; children Michael Peloza and his wife, Kathleen of Enon Valley, Doreen Peloza of Boardman, Steven Peloza and his wife, Connie of Enon Valley, Denise Peloza of Vero Beach, Fla., Diane Colwell and her husband, John of Abilene, Texas and Vincent Peloza and his wife, Renee of Poland; grandchildren Lee Shane, Trent Shane, Mathew Peloza Ryan Colwell, Kristen Peloza, Bradley Colwell, Allison Colwell and Heather Peloza; and great-grandson Hayden Shane. Ellen leaves behind a sister, Blanche Lipp of St Louis.
Ellen was preceded in death by her parents; brothers Samuel, Claire, Lawrence and Frank Hogue; and sister Jean Stewart.
A private family service was held today at the Terry A. Cunningham Funeral Home in Bessemer, Pa.
Ellen was laid to rest at Little Beaver Cemetery.
The family wishes memorials to be directed to Hospice of the Valley.
Guestbook Entries
"Doreen, My heart goes out to you and your family! Your mom was such a sweet person, such a good mom! Peace of Christ be with her!"
» Maxine Carson Rendulic on November 5, 2012
Sign the Guestbook
---