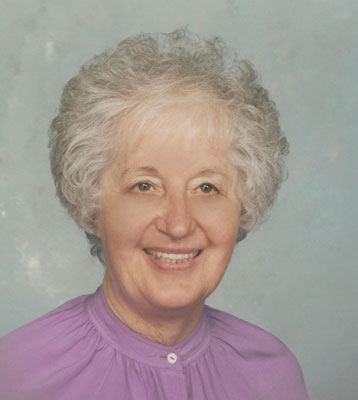 MARY PACURA DUECASTER
POLAND - Mary Pacura Duecaster, 90, died Thursday, July 19, 2012, at her home.
Mary was born Sept. 21, 1921, in Hubbard, a daughter of George and Agatha Pacura, who immigrated to the United States from Romania.
She was one of seven children who all attended and graduated from Hubbard or Scienceville High School.
Mary married Robert G. Duecaster on Oct. 6, 1942, and after the war had two children, Dinah and Robert. She worked in a furniture store and then with the Youngstown Public School System as a school secretary for over 20 years. She then began a modeling career with department stores in Youngstown, Pittsburgh, and Cleveland and was featured as mother and grandmother of the bride in bridal magazines.
She trained as a court reporter and then served as a court reporter in the Youngstown area. After retirement, Mary and her husband started a crafts business and participated in the Shaker Woods Festival and other craft shows in the area. She was known in her community as a helper who grew her own garden, canned her own food, and cooked daily.
Her husband, Robert, died Feb. 17, 2003.
Mary leaves her two children. Her daughter, Dinah Duecaster Hopper, graduated from Poland Seminary High School, received her B.S. from The Ohio State University, and RDH from University of Louisville. Dinah practices dental hygiene in Danville, Ky., where she resides. Dinah's children include Joshua James Hopper, 24, who graduated from the Merchant Marine Academy in 2010, and Hector Hopper, 16, who was adopted from Guatemala and attends high school in Danville.
Mary's son, Robert Duecaster, graduated from Poland Seminary High School, The Ohio State University, and from Capital University Law School and practices law in Northern Virginia. Mary also leaves her grandchildren, Aaron, 18, Shaina, 23, who is a graduate of William and Mary, and Rachel, 26, of Charlotte, N.C. Mary also leaves her brother, Victor Pacura of New Middletown; and several nieces and nephews, including, niece and caregiver, Marianne Sincek of Mercer, Pa.
In addition to her parents and husband, she was preceded in death by her sister, Anna Toda; and brothers Joseph, Nick, John, and Dan Pacura.
A memorial service will be held Tuesday at 4 p.m. at the Cunningham-Becker Funeral Home in Poland, where family and friends will be received one hour prior to the service. Interment will be at Lake Park Cemetery.
The family requests that memorial tributes take the form of contributions to a charitable cause in lieu of flowers.
Please visit www.beckerobits.com to send condolences.
Guestbook Entries
"I am sorry for your loss. I will miss Mary. "
» Virginia Gbur on July 22, 2012
Sign the Guestbook
---