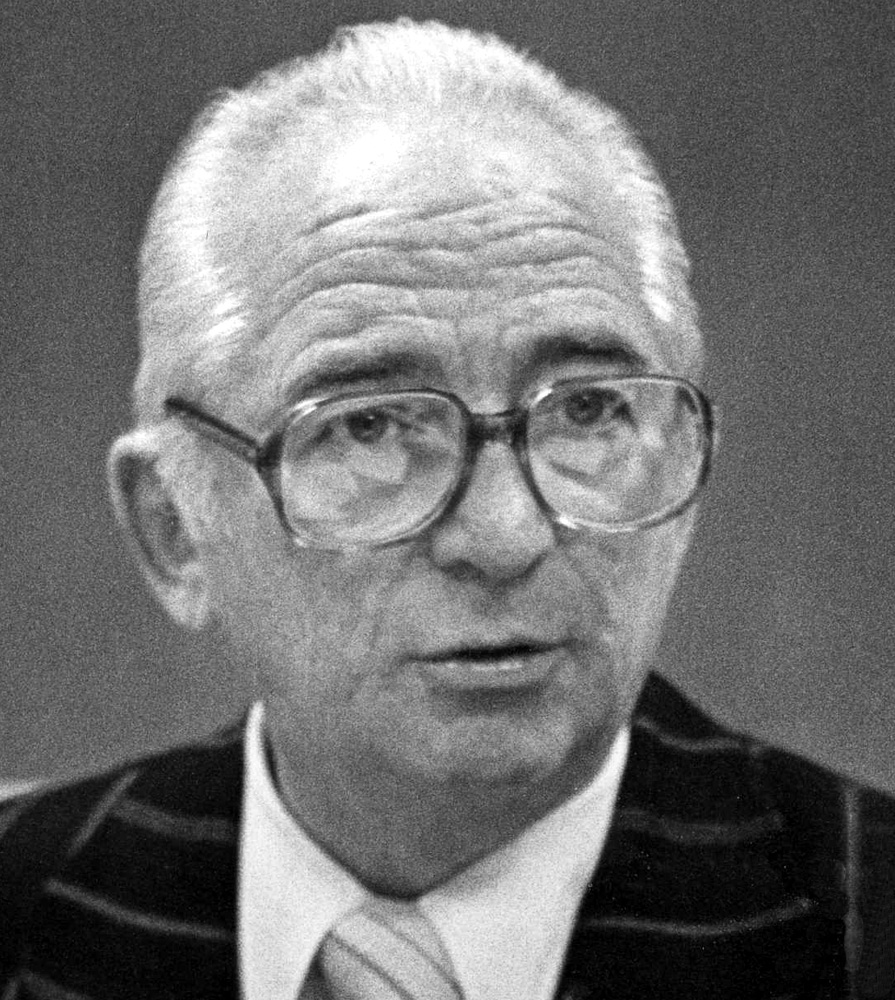 YOUNGSTOWN – Prayers will begin Saturday morning at 9 a.m. at the Higgins-Reardon Funeral Home, Austintown Chapel followed by a Mass of Christian Burial celebrated at 9:30 a.m. at St. Columba Cathedral for Thomas P. Gilmartin, 87, who died Wednesday at Omni Manor Care Center.
Tom was born Dec. 10, 1924, in Youngstown, the son of James and Catherine Rice Gilmartin.
After serving his country in the Navy during World War II Tom earned his Bachelors Degree in Education from Youngstown College. He later earned a Doctorate of Chiropractic from the Palmer College of Chiropractic. Mr. Gilmartin using his trademark campaign slogan "Keep Smiling" and passing out Forget me not and Merigold seeds was elected to numerous terms as a State Representative. He served 26 years in the Ohio legislator, retiring in 1989. Among his many accomplishments he was very proud of his sponsorship of the Homestead Exemtion Act, and Agency Rule Review, and increasing educational opportunities for the mentally disadvantaged.
He had been a member of St. Joseph Church, the Saxon Club, Maennerchor Club, VFW, Gaelic Society, and Catholic War Vets. He had been active in the Victorian Players and the over 60 program at Youngstown State University. Tom also loved to travel visiting countries all over the world. He especially enjoyed his many visits to Ireland.
Mr. Gilmartin was also a writer and had been published numerous times. Among his writings are his first book "Journal and Verse" and his second book "Back to Basics" which served as the inspiration for his weekly poetry radio and television program Back to Basics.
His wife, the former Margaret G. Atsberger, whom he married Aug. 23, 1950 died Oct. 24, 1997.
He is survived by his two sons, Thomas P. Gilmartin Jr. and Brendan J. Gilmartin, both of Youngstown; a sister, Catherine Coyle of Youngstown; and two grandchildren, Brian and Brendan A. Gilmartin.
Besides his wife and parents, he was preceded in death by two brothers, James and Atty. Vincent Gilmartin; and his good friend poetry editor and coproducer of the Back to Basic program, Betty Repko.
Friends may call today from 5 to 7 p.m. at the Higgins-Reardon Funeral Home, Austintown Chapel.
The family has requested that material tributes take the form of donations to the St. Vincent dePaul Society in Mr. Gilmartin's memory.