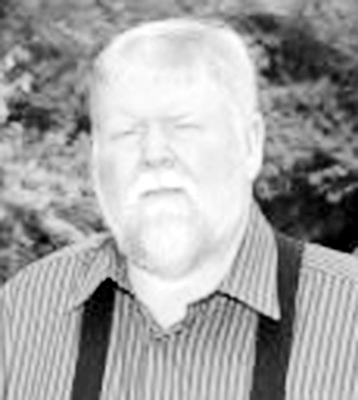 JAMES LEROY 'RED' WHEELER
PALMYRA TOWNSHIP – James Leroy "Red" Wheeler, 62, passed away peacefully into eternal rest Dec. 30, 2011, at Robinson Memorial Hospital surrounded by his family.
He was born Nov. 17, 1949, in Mt. Clare, W.Va., the son of the late Charley and Goldie Opal (Bolyard) Wheeler.
James married the love of his life, Darlene J. Hayhurst, on Nov. 25, 1967, and they enjoyed 44 blessed years of marriage together.
He had lived in Palmyra since 1974, working as a coordinator at General Motors for 39 years before he retired Aug. 1, 2006.
James enjoyed hunting, gardening, and doing yardwork. He also liked archery and shot in many competitions throughout different states. He was a coach for boys and girls Hot Stove baseball and the girls softball league for many years. He was a member of the UAW No. 1112, The IBO (International Bow Organization), and the Lake Milton Fish & Game Club, where he was President for many years and was currently the trustee.
Memories will be carried on by his loving family: his wife, Darlene of Palmyra Township; his daughter and her husband, Tammy Wheeler and David Hornof of Deerfield; his sons and their wives, Todd and Amy Wheeler of Ravenna, and Tim and Kristine Wheeler of Newton Falls; his brothers and their wives, Kenneth and Shirley Wheeler of Akron, John and Sharon Wheeler of Tallmadge, and Charles "Cotton" and Candy Wheeler of Mt. Clare, W.Va.; and his 10 grandchildren, Kaley, Shianne, Tyler, Kyle, Reese, Grace, Rachel, Robin, Tabby and Wyatt.
James was preceded in death by his parents and one sister, Juanita Trondreau.
Funeral services will be at the James Funeral Home in Newton Falls on Wednesday, Jan. 4, 2012, at 11 a.m. with the Rev. Don Booth officiating.
Calling hours will be at the funeral home on Tuesday, Jan. 3, 2012, from 5 to 8 p.m.
James will be laid to rest at Palmyra Cemetery.
Arrangements have been entrusted to the James Funeral Home, 8 East Broad Street, Newton Falls.
Family and friends may visit www.jamesfuneralhomeinc.com to view this obituary online or to send condolences.
Guestbook Entries
« Be the first to sign JAMES LEROY 'RED' WHEELER guestbook.
---