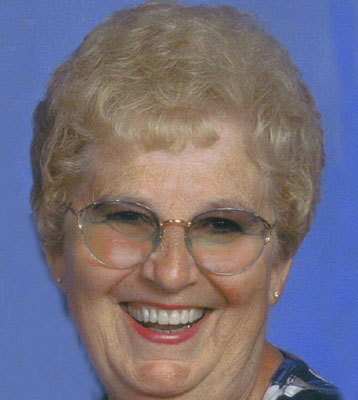 VIRGINIA M. HASSELL
BURGHILL – Virginia M. Hassell, 79, passed away at UPMC Horizon-Greenville Friday evening, Dec. 28, 2012.
She was born Sept. 25, 1933, in Burghill, the daughter of Harold "Dutch" and Alice Beach Holler.
She retired from the former Sparkle Market in Kinsman, after working over 16 years as a cashier. She had previously worked for Meloni's Market in Vernon.
She attended the Hartford United Methodist Church.
Ginny enjoyed helping people, cooking and shopping.
She is survived by her husband, Edward L. Hassell, whom she married Aug. 21, 1954; a daughter, Bonnie (David) Kotanchek of Kinsman; a son, Terry (Catherine) Hassell of Greenville, Pa.; three grandchildren; and a brother, Earl Holler of Johnston.
She was preceded in death by her parents; a sister, Carol Bonekovic; and a sister-in-law, Dora Holler.
Friends and relatives may call at the Galloway-Onstott Funeral Home, 3451 St. Rt. 7 in Hartford on Tuesday, Jan. 1, 2013, from 5 to 7 p.m. The funeral service will be Wednesday, Jan. 2, at 11 a.m. at the funeral home.
Memorial contributions may be made in her name to the Hartford United Methodist Church Memorial Fund, P.O. Box 36, Hartford, OH 44424.
Guestbook Entries
"Love you, Miss Ginny! Thank you for sharing your kind and gentle heart with everyone who was lucky enough to know you! xxxxx"
» Alison Keene Welch on December 31, 2012
"Rest in Peace,Dear Friend."
» Dot Symons Keene on December 31, 2012
Sign the Guestbook
---