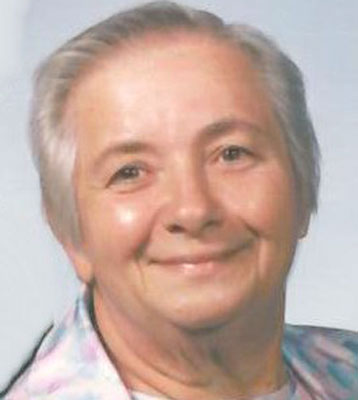 MARIAN RUTH ZICCARDI
POLAND – Marian Ruth Ziccardi, 88, died Sunday morning, Dec. 30, 2012, at Masternick Memorial Health Care Center, where she had been a resident since September of 2009.
Mrs. Ziccardi was born July 12, 1924, in Hillsville, Pa., a daughter of the late Felix and Nettie Braun DiLullo.
She was a graduate of Lowellville High School and worked at the Weatherbee Raincoat Factory prior to her marriage. She married her high school sweetheart, Thomas Ziccardi Sr., on Sept. 4, 1943, and they have been together for 75 years. She was a member of Holy Family Parish in Poland. In her spare time, she enjoyed crocheting, gardening, canning, and cooking Sunday dinner every week for her family.
In addition to her husband, Thomas, she is survived by her three sons, John (Lisa) Ziccardi of New Middletown, Thomas (Janice) Ziccardi Jr. of Lowellville, and Robert (Debra) Ziccardi of Poland; three sisters, June Fallat of New Middletown, Helen (Jerry) Wildes of Lowellville, and Irene Ginnetti of Struthers; nine grandchildren, Christina, John Jr., Michael, Nicole, Amy, Tammi, Dawn, Robert, and Thomas; and nine great-grandchildren.
Funeral services will be held Wednesday at 7 p.m. at the Cunningham-Becker Funeral Home, Poland Chapel.
Interment will be at the Lowellville Cemetery.
Family and friends will be received Wednesday from 5 to 6:45 p.m. at the funeral home.
Please visit www.beckerobits.com to send condolences.
Guestbook Entries
Neighbor
"So Sorry for your loss"
» Ms. Agnes Struble on December 31, 2012
"I am so sorry to hear about your loss. She was such a wonderful lady, and I am glad I had the opportunity to know her."
» Ernie Rogers on December 31, 2012
"My sympathy on your lose. "
» Dorie Altiero on January 2, 2013
Sign the Guestbook
---