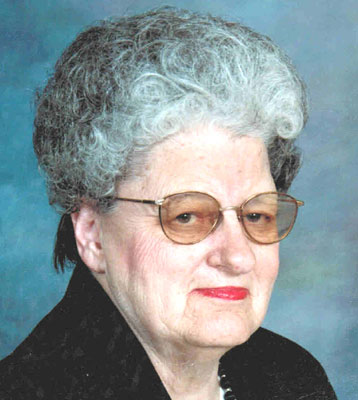 VIRGINIA M. SCHEUFLER
DUNDEE – Virginia M. Scheufler, 79, died Tuesday, Dec. 11, 2012, at her residence.
She was born Feb. 9, 1933, in East Lewistown, to the late Wade T. and Tillie J. (Cole) Carr.
She graduated from North Lima High School in 1952, was a member of the North Lima Mennonite Church, enjoyed playing cards and going to the Senior Center in Sugarcreek.
She was married on April 25, 1976, to Charles W. Scheufler, who died May 21, 2008.
She is survived by her sister, Margaret V. Kappler of Columbiana; brother-in-law and sister-in-law Ralph and Joanne Scheufler of Dover; nieces and nephews, Norma (William) Callahan and Gary (Linda) Kappler, both of Columbiana, Richard (Marilyn) Carr and Joan (William) Kooser, both of North Lima and Karen (Dave) Leishman of Dover; five great-nieces; seven great-nephews; and many great-great-nieces and nephews.
In addition to her parents and husband, she was preceded in death by her brother, Raymond Carr.
Services will be held on Friday, Dec. 14, 2012, at 11 a.m. at the Smith-Varns Funeral Home, 1018 West Main St. in Sugarcreek, with Pastors Carl Kandel and Robert Wengerd officiating.
Friends may call on Friday from 10 to 11 a.m. at the funeral home prior to services.
Graveside services will be held on Friday at 2:30 p.m. at Mount Olivet Church Cemetery in North Lima.
For those unable to attend, please visit the funeral home's website at www.smithfuneral.com to share a memory and sign the guest register.
Guestbook Entries
« Be the first to sign VIRGINIA M. SCHEUFLER guestbook.
---