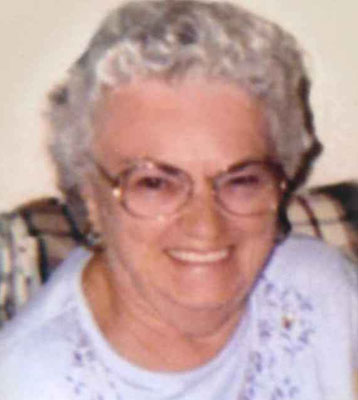 M. JEANNE (RANKIN) MORRISON
CASA GRANDE, ARIZ. – M. Jeanne (Rankin) Morrison, 90, died at Oasis Pavilion in Casa Grande on Tuesday, Nov. 20, 2012. 
Mrs. Morrison was a switchboard operator for North Side and South Side Hospitals of the Youngstown Hospital Association for 25 years, retiring in 1981. Jeanne resided in Youngstown and Salem, but moved with her husband, Stanley to Arizona after their retirement.
Jeanna was born in Oil City, Pa. on June 1, 1922, a daughter of the late Donald Eugene and Elizabeth (Probasco) Rankin, she came to Youngstown with her parents as a child.  A graduate of South High School, she was employed by the Ohio Bell Telephone Company as a switchboard operator.
Her "wartime" marriage to Lt. Stanley A. Morrison of Franklin, Pa. took place at the Trinity Methodist Church, The Chapel of Friendly Bells on July 13, 1943. The couple made their first home at the Army base in Camp Rucker, Ala. Lt. Morrison, a member of the 101st Airborne Division, the "Screaming Eagles" was captured and taken prisoner during the Battle of the Bulge in December of 1944. During his deployment to England, Bastogne, and Germany, Jeanne returned to Youngstown to stay with her parents, as well as to share that difficult time with Lt. Morrison's parents, Fred and Ethel Morrison in Franklin, Pa.
Her husband, Stanley, died in May of 1981, she was also preceded in death by a son, Dennis in 2002; and a brother, Richard J. Rankin in 2003.
Survivors include her daughter-in-law, Linda Morrison; grand-daughters DeeAnn Morrison and Krysten Morrison and their children, Donald Morrison, Cheyenne Morrison, Alize', Serina, and T'Anna Prescott, all of Casa Grande; brother, Rolland (Joan) Morrison; and sister-in-law, Peg Morrison, all of Tucson, Ariz.; nieces and nephews, Dr. Connie (Skip) Robinson, Madalyne (Tom) Pauley, Sharen (Jerry) Cope, Lois (Will) Cole, and Karen Platt all of Youngstown, and Jayme (Brent) Armbruster of Heyden, Colo.; a nephew, Doug (Lori) Morrison of Baldwinsville, N.Y.; by her highly treasured great-nephews and nieces, Dr. Rick Robinson, Alexa Robinson-O'Neill, Glade, Gregory, and Garth Pauley, Stephanie Pauley Winegar, Michael, Paul and Amanda Bishop, Jenny Beil, Stacie Skulley.
Nephews Todd, Brian, Bruce, and John Morrison, and niece Martha Morrison, also survive.
Services will be held at 2 p.m. on Friday, Dec. 14, 2012, at Lake Park Cemetery Chapel.
Memorials may be made in Jeanne's memory to Akron Children's Hospital Mahoning Valley, 6505 Market St., Building C, Youngstown, OH 44512, Attention: Development Department.
Family and friends may visit www.lanefuneralhomes.com to send condolences.
Guestbook Entries
Dr.
"My aunt Jeannie! What a wonderful person - we will miss you, and always love you! You were the glue that kept the others together! Rest in Peace."
» Michael Bishop on December 13, 2012
granddaughter
"Nana I miss u so much it hurts. We didnt get along at first but in the end I loved u more than anything n we Made it. Have fun n tell dad n papa I luv n miss them just as much"
» Krysten Morrison on April 15, 2015
Sign the Guestbook
---