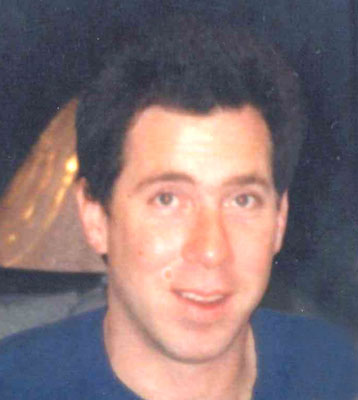 DANIEL L. SNYDER
CAMPBELL – A celebration of life for Daniel L. Snyder, 41, will be held at 1 p.m. on Saturday at the Leesburg Church of God of Prophecy. He passed away Monday morning.
Mr. Snyder was born Aug. 13, 1971, in Youngstown, a son of Clarence S. and Catherine E. Varner Snyder.
He was a truck driver with Coy Brothers Trucking out of Canfield for over 10 years.
Dan was an avid fisherman and had coached with Campbell Little League Baseball and Youth Football with his wife.
Surviving him is his mother, Catherine of Campbell; his wife, the former Michelle Frondorf, whom he married April 17, 1993; three sons, Nicholas F. (fiancé Ashley) Snyder, Corey A. Snyder and Bryant H. Snyder; a daughter, Danielle L. Snyder; an honorary daughter, Kaitlyn Spencer; two brothers, James Allen (Lori) Snyder of Elizabethtown, Ky. and Timothy John (Becky) Snyder of Campbell; and a sister, Christine Lynn (fiancé Onny) Snyder of Struthers. Also surviving are several nieces and nephews.
Preceding him in death was his father, Clarence.
Visitation will be held from noon to 1 p.m. at the church, 2396 Leesburg-Grove City Road (State Route 208) in Mercer, Pa.
In memory of Daniel, tributes may take the form of contributions to the family in care of the Davis-Becker Funeral Home, 4996 Market St., Boardman, OH 44512.
Please visit www.beckerobits.com to send condolences.
Arrangements handled by the Davis-Becker Funeral Home in Boardman.
Guestbook Entries
"so sorry for your loss..rip danny"
» Barbara H on December 13, 2012
"So sorry for your loss. He was a friend of my dad's, Eric Linden. R.I.P danny."
» Alicia Linden on December 13, 2012
"My sincere condolences to Michelle and her family. My thoughts and prayers are with you at this difficult time."
» Arlene Mitchell on December 13, 2012
old neighbor
"you will be sadly missed danny . The memories of you as a little boy will live in my heart always . rest easy my friend"
» frances Franqui on December 13, 2012
former neighbor
"May you rest in peace."
» rosalyn on December 13, 2012
"My heart goes out to the Snyder Family! I will keep you all in my prayers! "
» kelly on December 14, 2012
"So very sorry for your loss. Prayers to all of the family."
» The McIntyre's on December 17, 2012
Sign the Guestbook
---