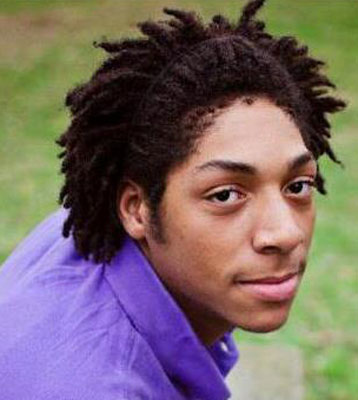 AUNDRA AJANI JONES
LANCASTER – Aundra "Dre" Jones was the son of Maisha J. Jones (Omar Bailey) and Frank and Bahiti Watson IV.
Aundra was born at Northside Hospital in Youngstown.
In 1995 he relocated to Atlanta, where he attended DeKalb County Schools. At 15 years of age, Dre was presented the opportunity to attend Kennedy Catholic High School in Hermitage, Pa.
During his senior year, he co-lead his basketball team to the Pennsylvania State Championship. During that year he gained numerous awards including First Defensive Team. Following graduation in June of 2010, he was accepted at Thiel College in Greenville, Pa. He played in many tournaments across the states of Ohio and Pennsylvania. He won numerous awards and championships. Since age 16, Dre was gainfully employed at Waffle House Inc. and the transportation department at Thiel College and I Force.
Dre accepted Christ at the early age of eight. He was a member of the River Valley Life Center in Lancaster.
Dre's loving and giving spirit is celebrated by his parents; great-auntie Laveeda Muhammad (who helped raise him); his siblings, Sierra Kolsky of Sharon, Pa., Clarence "CJ" Jones, Kayla Jones-Thompson, Omar and Akili Bailey of Lancaster, and Brianna, Horizon and Savion Watson of Youngstown; grandparents Susan and Lee Morris, Joyce Watson of Youngstown, Frank and Linda Watson III of Jacksonville, Fla.; and a host of loving aunts, uncles, cousins and friends, who all helped contribute to the wonderful person we all knew as Aundra Ajani "Dre" Jones.
True to his unselfish and loving spirit, he saved and benefited the lives of others by donating his organs.
Upon his entrance into the gates of heaven, Dre will be greeted by his grandfather, John (Boone) Jones; his great-grandmothers, Edith Jones, Geraldine Dodson, and Queen Esther Moore; great-grandfather, Eugene "Greasy" Clemons; great-great-grandmother, Estelle Clemons; great-grandparents, Frank and Estella Watson II; and aunt Queen Watson.
Friends will be received on Friday, Dec. 14, 2012, from 5 to 8 p.m. at the J.E. Washington Funeral Service Inc., 2234 Glenwood Ave., Youngstown, OH.
A celebration of life will be held Saturday at 1 p.m., Dec. 15, 2012, at McGuffey Center, 1649 Jacobs Road, Youngstown, OH 44505.
Arrangements are entrusted to the Charlotte A. Sheffield Funeral Home in New Castle Pa.
Guestbook Entries
"To the family anyone that met Dre was blessed by his sweet spirit, and I know God will comfort you all...with all our love. Cheryl H. Winfrey and family"
» Cheryl Henderson-Winfrey on December 13, 2012
Sign the Guestbook
---