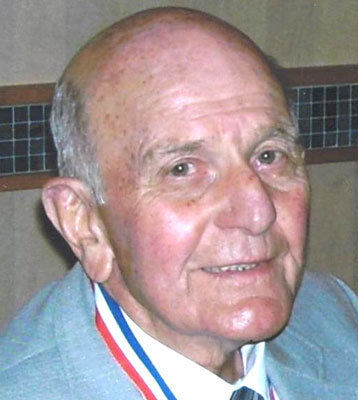 DONALD W. DERAUD
FORT MYERS, FLA. – Donald W. DeRaud, 81, died on Nov. 28, 2012, in Fort Myers.
He was born on Sept. 22, 1931, in Cleveland.
He served for 20 years in the Army from 1948 to 1968, stationed in Germany, United States and two years in Vietnam. After the military, he worked for 29 years for Parker Hannifin as a Lab Supervisor and after moving to Fort Myers, he worked for Brinks Security for five years. He just received a standing ovation Nov. 10, 2012, in Orlando, Fla. at the Vietnam Reunion.
A member of Wick Lodge No. 481 F.&A.M. in Youngstown, and he was a 32nd Degree Mason. He was a member of the Youngstown Maennerchor and served one year as President.
He is survived by his wife of 42 years, Marianne E. (Hauke); four children, Laura, Karen, Sabine and Wolfgang; and eight grandchildren.
Funeral services will be held privately.
In lieu of flowers, memorial gifts may be sent to Hope Hospice, 9470 HealthPark Circle, Fort Myers, FL 33908.
Friends may visit www.horizonfunerals.com to sign the guest book.
Guestbook Entries
"I am so sorry to hear of Don's passing. I worked with him at Commercial. He was my supervisor and a great influence to my life. "
» Frank Szalay on December 10, 2012
Sign the Guestbook
---