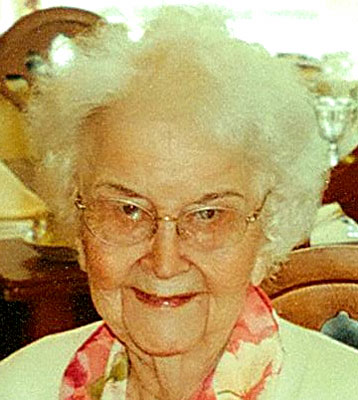 IRETA BLACK
HOWLAND – Ireta Black, 95, formerly of Liberty Township, passed away at Howland Shepherd of the Valley on Wednesday, Dec. 5, 2012.
Ireta was born Jan. 26, 1917, in Girard, daughter of Claude and Alice (Smith) Goist.
She was a homemaker. In her early years, she attended Youngstown Business College and worked at Strouss Hirshberg.
She married Richard Black on Aug. 19, 1936. She and her husband were charter members of the Pleasant Valley Church.
She is survived by her two daughters, Judy (Ken) Hunter of Howland and Sue (Duane) Maffett of Champion; three granddaughters, Kendra (Bryan) Lane of Columbus, Audra (Mark) Buckley of Howland and Alyson (John) Vrabel of Howland; a step-granddaughter, Diane Harris (Joe); and seven great-grandchildren, Morgan, Kendyl and Kamryn Buckley, Andrew and Adam Lane, Jared and Anna Vrabel.
She was preceded in death by her husband of 64 years, who passed away in 2000, and two brothers, Don and Wick Goist.
Funeral services will be held on Monday, Dec. 10, 2012, at 11 a.m. at the Pleasant Valley Church in Liberty Township, where the family will receive relatives and friends from 10 a.m. until the time of service at the church.
Entombment will be with her husband at Crown Hill Burial Park.
The family requests that material contributions be made to the church memorial fund.
Visit www.blackstonefuneralhome.com to view this obituary and send condolences to the Black family.
Guestbook Entries
« Be the first to sign IRETA BLACK guestbook.
---