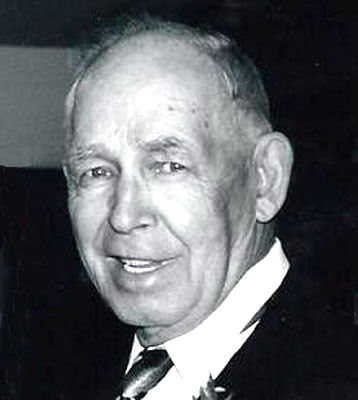 ADDIE E. TAYLOR JR
SANFORD, FLA. – Funeral services will be at 11 a.m. Monday at the Lane Family Funeral Homes, Austintown Chapel for Addie E. Taylor Jr., 83, who passed away at his retirement home in Sanford on Tuesday morning.
Addie was born Jan. 11, 1929, in Wickam, W.Va., a son of the late Addie E. and Oma (Kelley) Taylor Sr. He lived in Austintown until his retirement in 1986.
A veteran of the U.S. Army from 1946 until 1953, he served in World War II and the Korean conflict.
He retired in 1986 from Youngstown Welding and Engineering.
He was a 32 Degree Mason of the Wick Lodge, attended the Victory Baptist Church in Sanford, and was an avid NASCAR and local stockcar fan, even doing welding at the track. Addie enjoyed gardening and reading, but most of all, loved spending time with his grandchildren and great-grandchildren.
He will be sadly missed by his wife, the former Ellen Taylor, whom he married on April 3, 1952; two children, Larry Taylor of Sanford and Sharon (Howdy) Divelbiss of Austintown; four grandchildren, Timothy Taylor, Katherine Taylor, Charity Yohman and Jeremy Cavender; and three great-grandchildren, Coty Taylor, Owen Yohman and Mikayla Yohman.
Besides his parents, Addie was preceded in death by two brothers, John and Emmett Taylor; and a sister, Viola Nipps.
Memorial contributions may be made to Vitas Innovative Hospice Care, 2201 Lucien Way, Suite 100, Maitland, FL 32751.
Friends may call from 2 to 4 p.m. Sunday at the funeral home.
Family and friends may visit www.lanefuneralhomes.com to view this obituary and to send condolences.
Guestbook Entries
« Be the first to sign ADDIE E. TAYLOR JR guestbook.
---