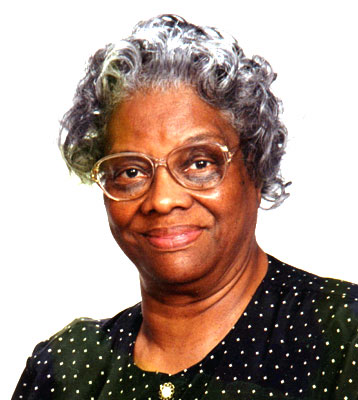 JUANITA S. GREGORY
YOUNGSTOWN – Services will be Saturday, Dec. 8, 2012, at 10 a.m. at the First Calvary Baptist Church for Mrs. Juanita S. Gregory, 80, who entered eternal life Saturday, Dec. 1, 2012.
Mrs. Gregory was born Nov. 7, 1932, in Bellaire, a daughter of Ben and Mary Queen Snell.
She was a 1951 graduate of Bellaire High School and attended Youngstown State University. She worked for 39 years in nursing service at South Side and North Side Hospitals, retiring in 1996,
She leaves to cherish her memory, two daughters, Linda (Tyrone) Hayden of Boardman and Kathy Gregory of Cleveland; two sons, John Earl (Delphine) Gregory and Tyrone E. (Geneen, fiancé) Gregory, both of Youngstown; 16 grandchildren, including Robert (Tiffany) Gregory, whom she reared; 37 great-grandchildren; one great-great-grandson; and a host of family and friends.
Besides her parents, she was preceded in death by her husband, John Sr., whom she married in 1950, and who passed away April 13, 1988; her son, Robert Lewis Gregory; and a brother, James F. Snell
Friends may call Saturday from 9 to 10 a.m. at the church.
Arrangements entrusted to the L.E. Black, Phillips & Holden Funeral Home.
Guestbook Entries
"I'm so sorry for your loss. We just started talking Kathy and I feel like I knew your Mom. My thoughts and prayers are with you and your family."
» Michael on December 8, 2012
"so sorry for your lost, I am very close to the family and it feels like i lost her as well even though we have not met. My deepest sympathy to the family. "
» Me Me Fletcher on December 6, 2012
"Condolences and love from the reunion committee and NHS alums. "
» All Classes NHS Reunion Committee on December 6, 2012
"You have our deepest sympathy in the loss of your dear mother May God Bless The Family . The Rogers Family "
» Amelia Jean Rogers on December 7, 2012
"You have our deepest sympathy in the loss of your dear mother May God Bless The Family . The Rogers Family "
» Amelia Jean Rogers on December 7, 2012
"You have our deepest sympathy in the loss of your dear mother May God Bless The Family . The Rogers Family "
» Amelia Jean Rogers on December 7, 2012
"to the gregory family, sorry to hear about mrs. gregory who was a very neautiful, and compassionate person."
» dena jacobs on December 8, 2012
"To the family, the clark family, ur other family on Laclede, we sent our deepest condolences, prayers, an love. Talisa Casey"
» talisa casey on December 14, 2012
Sign the Guestbook
---